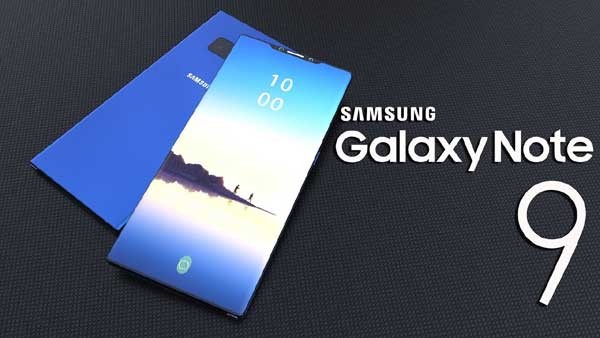 After some initial rumours and revelations, Samsung Galaxy Note 9 has now received a certification in China. It has been spotted that not just a single model but two variants of the Galaxy Note 9 have been reached the China Ministry of Industry and Information Technology (CMIIT) for the formal certification. One of the two models – the Samsung SM-N9600 – apparently received approval from the CMIIT on March 21, while the other one with model number SM-N9608 got the acceptance from the Ministry on April 24. The fresh development emerges weeks after a Galaxy Note 9 variant with model number SM-N960U surfaced on Samsung's official support page in North Africa and South Africa. The same model was also spotted on Geekbench that confirmed the availability of a Snapdragon 845 SoC.
The listing on the CMIIT site, as spotted by folks at LetsGoDigital, doesn't reveal any details on the part of specifications, price, and availability of the Samsung Galaxy Note 9. However, this ultimately hints that Samsung is set to launch the new Galaxy Note series model sometime in the coming future. A previous report claimed that Samsung has started working on the Galaxy Note 9 firmware two weeks earlier than it did for the Galaxy Note 8. That also suggested that the company is planning for a sooner than expected launch of new Galaxy Note 9. This makes sense as Apple is already in the headlines for preparing its three new iPhone models that are likely to arrive in September – the month in which Samsung usually launch its Galaxy Note models.
If we believe what surfaced on the Geekbench site in the past, the Galaxy Note 9 will come with a Snapdragon 845 SoC, coupled with 6GB of RAM, and runs Android 8.1 Oreo out of the box. The Snapdragon variant is likely to be exclusive to the US market, though the global variant of the Galaxy Note 9 could come with an Exynos 9810 SoC. The handset is also rumoured to come with two 12-megapixel camera sensors on the back, identical to the Galaxy S9+. Further, it is expected to have a 6.4-inch Super AMOLED display with an 18.5:9 aspect ratio and a 4000mAh battery. Some initial reports suggest that Samsung might go for an in-display fingerprint sensor for the Galaxy Note 9, though there are speculations that the handset could formally come with a fingerprint sensor. It is also expected that the South Korean giant may launch the Galaxy Note 9 as early as July or August.