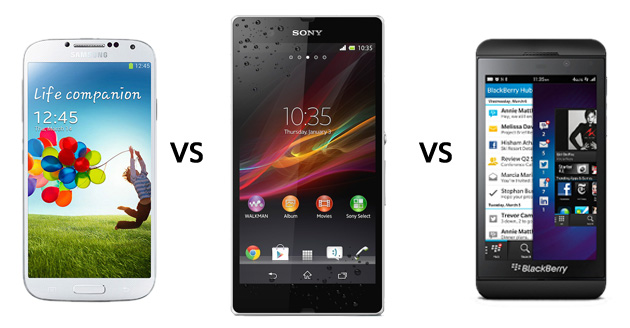 BlackBerry on Thursday announced the launch of its new social BlackBerry 9720 smartphone in India, priced at Rs 15,990. The BlackBerry 9720 smartphone features a spacious BlackBerry keyboard with keys for optimal typing, a 2.8" touchscreen and trackpad for easy navigation.
The device runs on BlackBerry 7.1 OS, which features an updated interface that lets you swipe to unlock the phone or access the camera from the lock screen, as well as additional enhancements. Available in a variety of vibrant colors, the new smartphone comes packed with all of your favorite social apps.
The device features a dedicated BBM key and BBM Voice. The latest version of BBM, which features BBM Channels, will also soon be available for download on the BlackBerry World storefront, said the company.
The smartphone also integrates BlackBerry Balance technology, which separates work from personal content on the smartphone, supporting the needs of the enterprise and the BYOD customer. The BlackBerry 9720 smartphone is expected to be available from authorized retailers in India from September 14.
Specifications:
Size: Height – 114 mm / 4.48 in
Width – 66.33 mm / 2.61 in
Depth 12.07 mm / 0.47 in
Weight – 20g / 4.23 oz
Navigation: Touch screen, optical trackpad and QWERTY keypad
Keyboard: 35-key, backlit, narrow QWERTY keyboard
Display resolution: 480 x 360 resolution (HVGA), at 214 ppi, 24-bit colour
Screen size: 2.8″ diagonal/4:3 aspect ratio
OS & desktop software
On the other hand, the recently announced Samsung Galaxy Note 3, Sony Xperia Z1 and LG G2 will be launched in India in the coming weeks. While the Samsung device will be launched on September 17, the Xperia phone will announced on September 18. For G2, there is no specific launch date yet but it is coming to India in the last week of September.
Incidentally, all three phones will be available around the same time. Note 3 is expected to be available from September 25 while and Xperia Z1 will hit the market a few days after the announcement on September 17. Consumers will be able to buy G2 immediately after its launch. Samsung will also launch its Galaxy Gear smartwatch on September 17. Sony, meanwhile, will launch QX10 and QX100 that can be strapped onto a smartphone to turn them into a point-and-shoot camera along with Xperia Z1.
For now the prices of Xperia Z1, Note 3 and G2 are not known. But all of them are expected to cost around Rs 45,000. Sources said that G2 will cost less than Rs 45,000.
Galaxy Note 3, which is a successor to Galaxy Note 2, has a 5.7-inch SuperAMOLED screen with FullHD resolution. The Indian version of the Note 3 is likely to be powered by 1.9GHz Exynos Octa processor. It will have 3GB RAM and 32GB internal storage. The highlight of Note 3 is the multi-functional stylus that will enable a user to access some special software features on the device. It is also going to be the first Samsung phone that doesn't use a back cover made of glossy plastic. Instead, it has a cover made of leather-like material.
The highlight of Xperia Z1, which has 5-inch FullHD screen, is its 20.7 mega pixels primary camera. The camera also features optical image stabilization and is said to rival the camera in Lumia 1020 in terms of performance. Z1 also has a waterproof and dustproof design. It is powered by 2.2GHz Qualcomm Snapdragon 800 processor, which is theoretically the fastest mobile processor available at the moment. The device will come with 2GB RAM and 16GB storage.
LG G2 is the successor to Optimus G. It is powered by 2.3GHz Snapdragon 800 processor. It has a 5.2-inch screen with FullHD resolution, a 13 mega pixel camera with optical image stabilization, 2GB RAM and 16GB internal storage. The highlight of the G2 is its design and screen quality. Unlike other smartphones, G2 has the power and volume buttons placed on the back of the phone. LG claims that this makes using a large screen device like G2 a better experience.