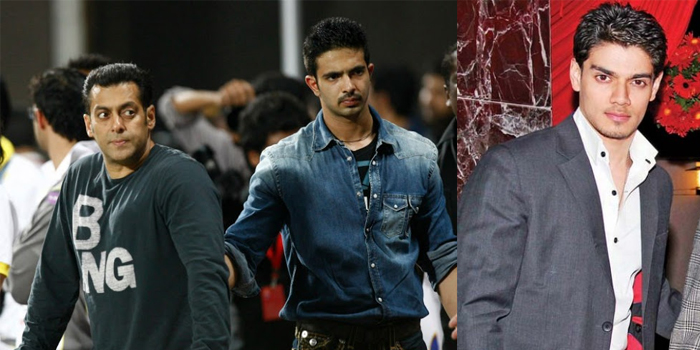 Salim Khan's star son Salman is being human since a long time and this time around it was for someones real close to him. Shera and Aditya Pancholi. Wondering how? Shera, Salman's bodyguard is a man who has been very close to Salman Bhai for the past 15 years explains his association with Salman as a relationship of loyalty. "He is my boss, my brother and my friend". Stories about Sallu's private life could so far never be confirmed and therefore never be printed. With the media hunting for gossip, Shera made sure that his boss's private life remained just that way- private. Whereas, on the other side Salman Khan, who is known to give breaks to many newcomers in Bollywood now intends to launch his bodyguard Shera's son . When Salman was asked about Shera's son, Tiger he said "With his looks and personality we already have a winner. Even at 20, he is so focused and determined, he will go a long way."
Salman Khan's factory will launch someone else as well. He is none other than Suraj, son of Zareena Wahab and Aditya Pancholi . Salman Khan making his debut in production too and the launch vehicle is said to be a remake of Subhash Ghai's Hero. When Aditya Pancholi was asked, he confirmed that his son is gearing up for a Bollywood launch, but refuses to comment on who is producing the film. "Suraj has Salman's support but I cannot talk about their films or work. It's best that Salman or the production house make the right announcements and I think they will do it in due time", said Aditya.
The proud father said,"As a parent, you always want your child to do the best, no matter what profession he or she chooses". So is Aditya pairing up with his real son on reel? "Not in this one for sure. But yes, sometime later perhaps", asks Aditya.
Aditya and Shera both believe in one thing "Agar bhai ne bol diya toh bol diya".
:-Yash Raj Trivedi