Nagpur News.
The most dashing superstar of Bollywood, Salman Khan arrived in city to promote his movie "Jai Ho". Immediately after landing, he went to visit Jhulelal Institute of Technology. After a long wait, he arrived with Daisy Shah, one of the new-comer heroines in the movie.
One of the reporters asked him why he arrived late and if it is his habbit to arrive late everywhere, he got peeved with this question and said that I should have been 100 years earlier.
Daisy Shah stated that it was an absolute pleasure in working with such a versatile actor. She considered herself lucky to have got an opportunity to work with him. When asked how she got this offer, she said that when the casting was going on, the director and the producers must have seen something in her which was why, she was chosen to act in this movie.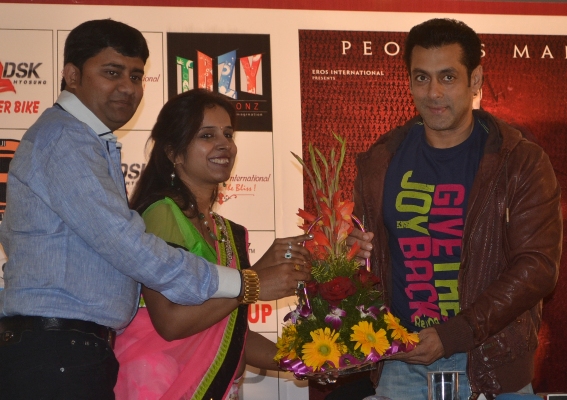 While speaking about the movie Jai Ho, Salman Khan said that this movie has action, romance, emotional quotient and thrill. He said that this is certainly a good entertaining movie and a movie which can be seen with the family.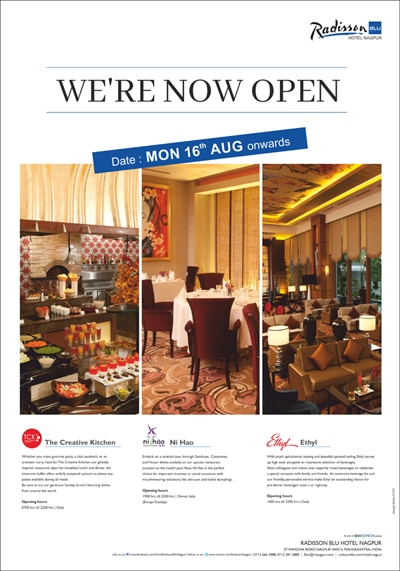 He explained that though the script is written in such a way that the actor goes against the system, gets a good leader and fights with the system against bad politicians.
Many city journalists caught one of the dialogues in the movie where Salman Khan said that when one irks "Aam Admi" then he will tear everyone who opposes him into pieces. The journalists started questioning him about "Aam Admi Party" and their ideologies, his opinion on "Aam Admi", the politica scenario, and if his film is projecting the political scenario. After many questions, he politely said that these questions should be asked to Arvind Kejriwal and not him.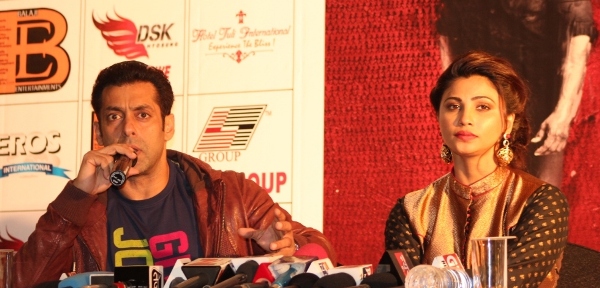 Salman said: "My film has nothing to do with the Aam Aadmi Party nor with any movement. If the system is corrupt, let the aam aadmi raise his awareness instead of blaming others. I fail to understand why the aam aadmi needs leaders to guide him"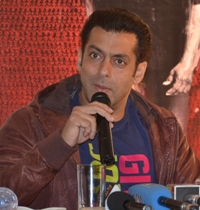 Asked whether he would support the Aam Aadmi Party in the coming days, Salman replied in the negative, adding 'Arvind Kejriwal has won the election in Delhi, but he will have to prove himself".
In spite of the organizers making every possible efforts to make sure that only media is present in the hall, many fans of all ages somehow got in and disturbed the entire press meet.
The gals were beside themselves and were shouting "I love you Salman". Salman too took it sportingly  and replied I love you too. Many girls would be floating in the seventh heaven today for having got the opportunity to see Salman face to face