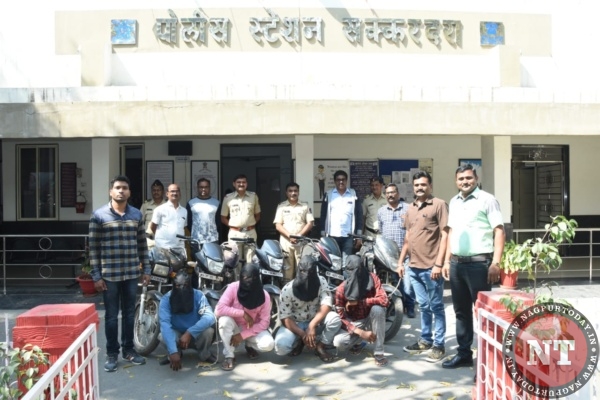 Nagpur: Sakkardara police have busted a gang of two-wheeler lifters and recovered five stolen motorcycles of Rs. 1.10 lakh from their possession.
The arrested accused have been identified as Sandeep Lakhote (31), Samir Gaikwad (31) and Swapnil alias Monu Naik (28), a residents of Bhande Plot area. Another gang member nabbed by cops is Ajay Shambharkar (38), a resident of Bhivapur tehsil, who used to dispose off the stolen vehicles.
During interrogation, the accused admitted to stealing two wheelers from various places. They had prepared master keys through which they opened the handle locks and made away with the two wheelers. At the instance of the three, the cops recovered one Honda Passion (MH40/R-5415), Honda Shine (MH-31/DB-6427), another Shine (MH-34/AQ-1771) and one Pulsar (MH-31/ES-4048) and Splendor (MH31/AS-8427).
The investigations and arrests were made by Assistant Police Inspector (API) Ulhas Bhusari, API Raju Dangre, Head Constable Sanjay Sonone, Naik Police Constable (NPC) Anand Jajurle,constables Pawan Lambat, Vidyadhar Paunikar, Rashid Sheikh, Manoj Dhole, Bhushan Uddar and Rohan Choudhary.