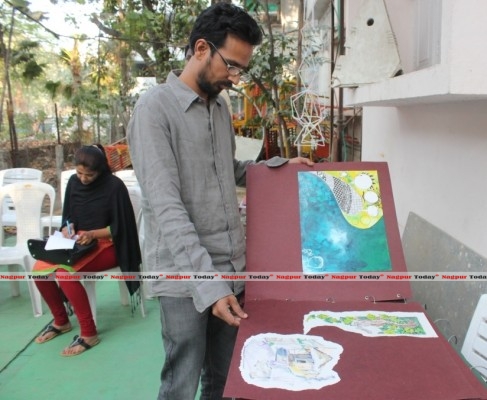 Nagpur Today: What is impossible to a man who is passionate about various form of creative work like drawing, painting, music (all types: Digital & Vocal), computer generated graphics, animation, movies and films etc.
Anurag Kulkarni who is a BE in Electrical Engineering realized his innate creative talents and completed his 4 grades of Piano and 2 grades of Vocal music from Cambridge University in England. From 2002 he is into many art forms which include Theatre (dramas/plays), Animations, making films and advertisements for Corporate clientele, music, Entertainment, ring-tones etc.
He has been at designing & creating caller tunes, Ring Tones, Wall-Papers, Short-films, Industrial & Corporate films etc. One of most primitive and old creations of his which got good name for him was the Dwandh, a Marathi Movie.
He has a partner called Pranay Naidu who is equally passionate about these art forms. They both successfully run a firm called Sa Digital.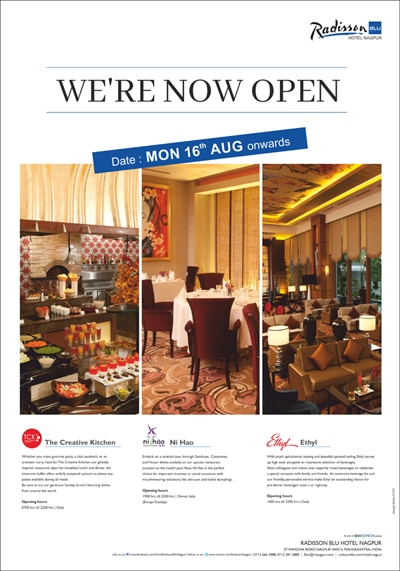 Lalit & Tanul Vikamshi of the Alag Angle are artists par excellence who bring out the creative best visualizations (Drawing and painting) from the young and old alike. They both are passionate about the this art form to such an extent that they can make anyone an artists in a few days.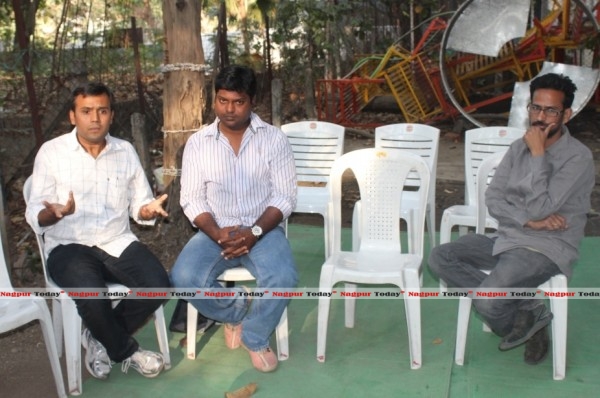 When two groups of veterans artists of two different art forms join hands to create an all comprising art form which is brought out in 2 & 3 dimensional images or moving pictures, the results are spectacular. When these two; Sa Digital & Alag Angle came together, they came with their own expertise and their own team of committed, dedicated and passionate artists along with them to come together. They have been working together for the past two years and have come up various short films, 2 & 3 dimensional creations, digital and computer generated graphics and animations. They have since trained many people in these art forms. So much so that they claim that most of the successful artists and creative teachers and students have Sa Digital & Alag Angle training to back them.
This Joint venture of Alag Angle and Sa Digital is now launching  5 different short term crash courses.
An Introductory course on Compositing and special effects with Adobe After Effects/ Motion for 1 month.
A 15-days or 1 month of Visual design Elements with Adobe Photoshop and or A 15-days or 1 month of Visual design Elements with Adobe Illustrator
1 month course in Movie editing or 1 month course in Sound in Movies or 3 months course in Craft of Movie Making.
3 months course of Diploma in Digital Music or Diploma in New Media.
Apart from this they are also offering various short term (3-day) workshops on the 1. Basic Digital Photography. 2. Wildlife Photography, 3. Post Processing Photoshop and Movie Making Workshop.
On February 14, 2014 from 5 pm there is going to be a workshop photograph. They intend to have only 10 candidates or participants for these workshops. The registration & cost of this workshop will be Rs 1500:00. From February 28, 2014 to March 2, 2014 there will be a Movie Making Workshop at their premises at 361 Shankar Nagar, hit behind LAD College, Nagpur.
In the press meet, when Anurag Kulkarni and Pranay Naidu of Sa Digital and Lalit and Tanul Vikamshi of Alag Angle addressed the media person, almost all of them opined that, what one learns in Art College or MFS etc, one gets to learn a lot of theoretical knowledge, but the practical aspect of all forms of art is way different. Artists have an aesthetic acumen. They have a strong sense of opinion and are able to bring it out or project / display it on canvas or reel ina beautiful manner which a lay man can never do. However, some of what he has learnt has to be fine tuned and trained to bring out the perfect effect and conveying the idea or concept which the original director, writer or artist wanted to bring out. According to them the city has many talented persons, but all that is required is a perfect and appropriate platform to bring that out.
They are offering an personalized and customized course content that helps the individual come up with something brilliant.
What do they want? Well they want people who can make them proud by their work and someone who wants to fine-tune what he has learnt or acquired while pursuing a career in Media.