RTMNU Proposes 51 new colleges, will the quality be maintained as the quantity increases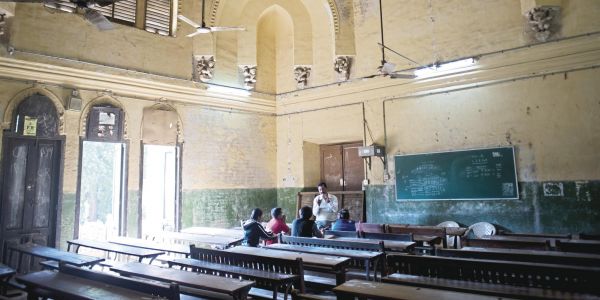 The Management Council of Rashtrasant Tukadoji Maharaj Nagpur University (RTMNU) has sent a proposal of 51 new colleges to the State Government. Currently, about 827 colleges are affiliated to RTMNU. If the proposal gets State Government's nod then the number tally of colleges will be increased to 877.
However, the vexed question remains unresolved whether, after the surge in the number of colleges, quality of education will be maintained? Besides, man power and competent faculty has always been in question. Prakash Mandokar, Secretary, University Employees'Union, said, "RTMNU has 565 office employees against 864 sanctioned employees. Regular office work is causing trouble to the university students in obtaining their mark sheets. Hence, there is no way to issue TC and scholarships the the students on time."
All the university records are maintained manually as we have not adopted computer techniques. Hence we are still far away from getting digitalized, posts in university are not filled, Mandokar explained.
Earlier, the university campus used to be crowded with students, but a visit to the campus, any day, through the year, reveals the scenario – the campus in dearth of students. However, going by the present number of colleges it would be wise enough for authorities to admit good number of students in its own university Campus and colleges and render them with quality education. We are opening new private colleges in the name of requirement but our own distinguished colleges are not being projected to students by the university authorities.
Speaking on the issue former Vice-Chancellor of RTMNU, Dr Parashar while talking to 'Nagpur Today' said, "Our university is being run under the dynamic leadership of Vice- Chancellor Dr Vilas Sapkal. He is able to manage even more colleges."
Dr Parashar further added that no colleges should be allowed to run without sufficient and qualified teachers. All colleges should put all the information on their website. The university should also list and mention qualification of the faculty. Effective management of the colleges by the management council is also required. Fees structure and collection of huge fees by private colleges should be checked.