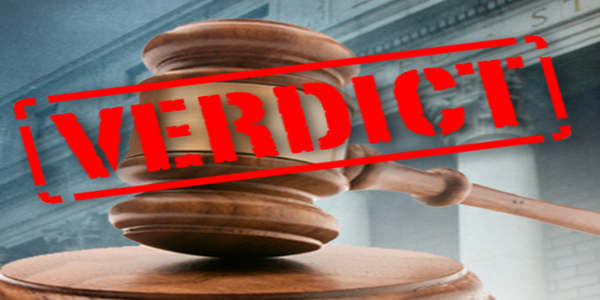 Nagpur News:  The Court on Monday (April 29) awarded Abdul Riyaz Abdul Taj (26) life imprisonment under section 302 and additional 7 year rigorous imprisonment and Rs 2000 fine under section 397 of Indian Penal Code (IPC) for murder of a jeweller and also robbing him of jewelleries worth Rs 1.50 lakh. However, the Judge S P Dorle acquitted his accomplice Saheb Khan Babbu Khan for lack of evidence on his involvement in the crime.
The incident took place  on 24-09-2011 when the owner of the Jewellery Shop Kalash Jewellers Sudhir Subhashrao Khobragade (35) was returning after shutting the shop. He had kept some jewellery in a bag and started for home in Chaitanyeshwar Nagar on Kharbi Road. Suddenly, Abdul Riyaz Abdul Taj and his accomplice Saheb Khan Babbu Khan accosted him and attacked Sudhir with sharp-edged weapons killing him on the spot and decamped with the bag containing jewelleries.
On the complaint of victim's brother Sunil Khobragade (33) to Nandanvan Police Station, the police succeeded in arresting Abdul Riyaz Abdul Taj on 25-09-2011 and Saheb Khan Babbu Khan on 25-08-2012. The police also succeeded in recovering the entire jewellery and the weapons used in the crime. The Investigating Office PI Sunil Jaiswal collected all evidences and chargesheeted the accused in the court of Judge S P Dorle. After a grueling trial the Judge found Abdul Riyaz Abdul Taj guilty of murder and looting charges and sentenced him to life imprisonment and acquitted Saheb Khan Babbu Khan.