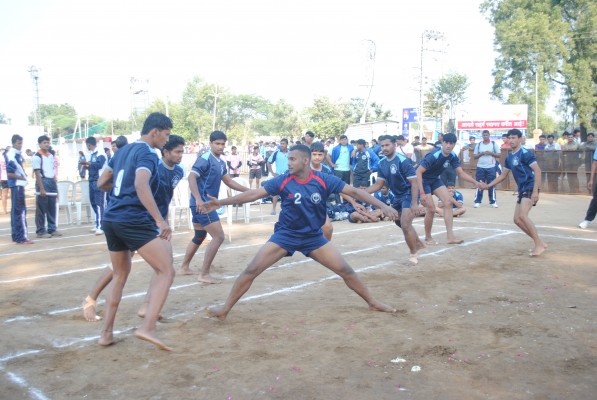 Nagpur News: Even as Mumbai University beat North Maharashtra University, Jalgaon hands down in the handball event by a score of 18-05 in the first half and 32- 09 in the second, RTMNU (Rashtrasant Tukadoji Maharaj Nagpur University) star player Amritkanta shot 7 of her team's 32 goals to beat Solapur University hollow. Prajakta Shoule of Solapur University shot 7 of her team's 11 goals. The score for RTMNU vs Solapur University was 10-04 in the first half and 22- 07 in the second, both in favour of Nagpur University.
The boys Handball team of Mumbai University won by walkover and qualified for the next round, by fault of Mahatma Phule Krishi Vidyapeeth, Rahori.
In women's Kho- Kho, Shivaji University, Kolhapur (with beat player Kumber clocking 04:30 and scoring 2 points) beat S.R.T.M University, Nanded (top player Gaikwad- 3:10, 3 points) by a score of 16- 03. S.N.D.T Mumbai (Dhanuwade- 04 points) beat Maharashtra Health Science University, Nashik (Kule- 05) 16- 02. Dr. Ambedkar University, Hyderabad beat M.A University, Parbhani 15- 01 and Nagpur University beat Mahatma Phule Krishi Vidyapeeth, Rahori 16- 05.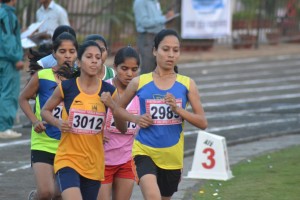 The first rounds of Volleyball, Basketball, Athletics, Javelin, Shot Put and Long Jump were also conducted on Thursday. Pooja Varade of University of Pune, Nilam Kadam of University of Mumbai and Monika Paut of Nagpur University came 1st, 2nd and 3rd respectively in Womens 5000 mts Athletics. Barse Dutta and Suresh Wagh of University of Pune and Nilesh Bodhe of Gondwana University, Gadchiroi, secured 1st, 2nd and 3rdpostions in the Mens 5000 mts athletics. Shraddha Ghule of Mumbai Univrsity won women's Long Jump, Divya Sonar of University of Pune won Women's Shot Put, while Khilari Sachin of University of une won the Men's Javelin Throw.