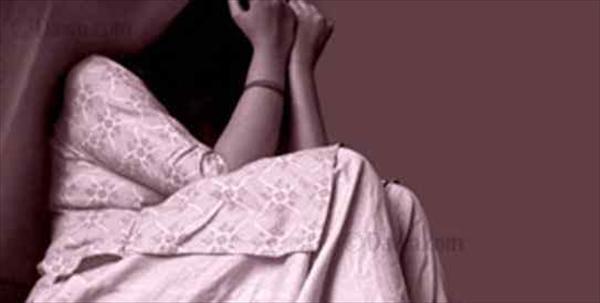 Nagpur News:
On wife's complaint, Pachpaoli has booked a 42-year-old man for allegedly cheating her and causing miscarriage without her consent. The victim, Priyanka Ubade, was twelve week pregnant.
She claimed that her husband Prabhakr cheated her by giving the abortion pills in the name of a pain killer. She told Nagpur Today that Ubade lied to her that after his elder brother's death, he stays with his widow sister-in-law to take care of her four children while the truth was he having an illicit relationship with his elder brother's widow, Indira.
Being neighbours, Priyankar and Ubade came to know each other and fell in love. Priyanaka told that Ubade had promised her family to give money on lease to buy a television and since then they became friends and slowly fell in love with each other. A month after their relationship, Ubade proposed her for marriage.
"On June 6 2012, he forced me for marriage and took me to Koradi temple. He also called his two friends, Gayatri and Raj as witnesses before the priest. After marriage, we took a room on rent and everything was normal," said Priyanka.
However, the happiness lasted only for a month. In July, Ubade's family came to know about his marriage and they thronged at their room. "They abused me. Beat me badly and threatened me to leave Ubade," she said.
She told that Indira also took Ubde with him. Being helpless, Priyanka approached nearby Ajni police station and Ubade was called by police.
However, promising that he will take care of Priyanka, Ubade convinced police not to take any action. On mutual consent, it was decided that for few months Priyanka will stay at her sister's house and Ubade with his sister-in-law.
She informed that she came to know about her pregnancy while she staying at her sister's house. "I told Ubade about it and he decides to marry me again," she said.
In August, Ubade with his friends had gone to Priyanka's sister's house in Nashik and convinced her to stay with him. "He again pleaded before me. This time, he took my parents and married me in the court," said Priyanka.
This time, Ubade and Priyanka took a room on rent in Pachpaoli area. However, again Indira created tension at her house.
"Again I called police and Ubade assures to stay with me in front of them," said the helpless victim. She told that due to the tension going around, she had become very weak and thus was hospitalised for many times.
On December 14, Priyanka suffered some pain and asked Ubade to take her to nearby doctor. "He said that he will check whether the doctor is available or not. He came after few minutes and told that the doctor is not available but he had bought some pills to reduce the pain. The pills were covered in white paper. I trusted him and gulp the pills but after few hours, I came to know that it was for my termination," told Priyanka.
She said that since she was bleeding, Ubade rushed her to hospital immediately. While Priyanka was hospitalised for two days, Ubade, on the other side vacate their rented room of Pachpaoli.
"I called him after I was discharged and he rudely said that he has left me. This time, I broke down completely and have no option other than a police complaint," she said.
Priyanka alleged that twice she had gone to file a complaint, first at Imambada and then at Ajni, but she was sent back. Her parents claimed that the complaint was filed only after they approach city police chief, K K Pathak.