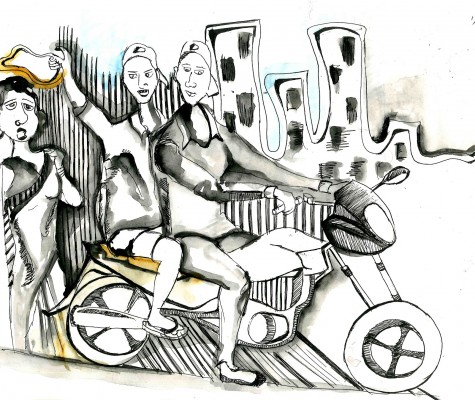 Nagpur News: There appears to be no relief from chain- snatching menace for Nagpurites. Innocent pedestrians were bereft of their valuables once again, as two bike- born thieves snatched away a mangalsutra from an elderly couple in Nandanvan.
Fifty two year old Om Prakash Satyanarayan Bang was walking home from a wedding reception at Anuvrat Bhavan with his wife, when two unknown youngsters riding a bike halted beside them and greeted them. One of them then suddenly snatched away his wife's mangalsutra, worth more than Rs. 75, 000, and fled the scene.
Based on Bang's complaint, Nandanvan Police have registered a case under Section 392 and 34 of the Indian Penal Code (IPC). Further investigations are underway.