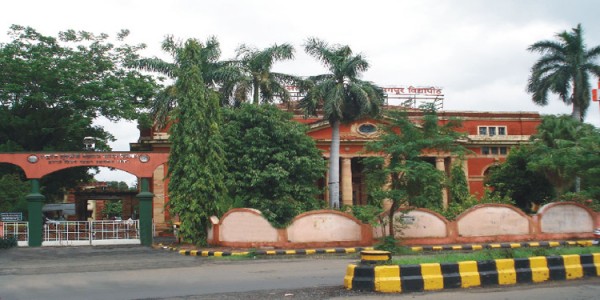 Nagpur News:
In order to enhance and improve the language skills of Mass Communication students, Rashtrasant Tukadoji Maharaj Nagpur University (RTMNU) has decided to include Hindi, Marathi and English departments in Mass Communication course from the academic year 2013-14. This initiative from RTMNU will help students to polish their language skills and will solve linguistic problems faced by Mass Communication students.
Sources said that Mass Communication students can select language in which they prefer to give examinations i.e Hindi, Marathi or English. It is seen that students clearing diploma and post graduation in Mass Communication lack in languages. Print and electronic media demand good knowledge of languages. But, the students tend to neglect the basic language while concentrating on other subjects. Thus, they lack in the basic knowledge of languages preferred.
Sources informed, students generally have to go through a written examination before recruitment in any newspaper to judge the standard of their languages. It is believed in the media fraternity that journalism can be learnt on the field and with experience journalistic skills are sharpen. But, understanding of language is the basis of any recruitment in newspaper industry. Similar is the demand in electric media. Thus, basic understanding of languages is the must in both print and electronic media.
Few fraternity members showed their disapproval for inclusion of language departments in Mass Communication courses. They said that many language students struggle with understanding of language; even MA students struggle to understand the language in which they did their MA. Thus, inclusion of languages in Mass Communication will be of no help to the students.
Dr Vilas Sapkal, Vice-Chancellor, RTMNU, said that inclusion of languages in Mass Communication will definitely help the students to improve their understanding of languages. This will open better opportunities for them in media houses, he said.