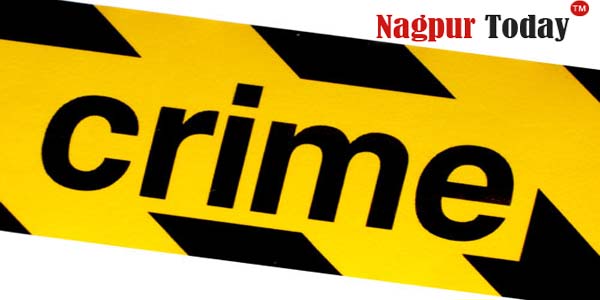 Nagpur Today.
In what could be termed only as blackmail and an attempt to fleece a business man, an Advocate and an RTI Activists tried to blackmail a business man by threatening him of a PIL and demanded a hefty sum for not doing that.
On October 2, 2013, the Sitabuldi Police Station booked RTI Activist Sanjay Agrawal and Advocate Shrikant Khandalkar for demanding an extortion amount Rs. 30 lakhs from Owner of Sell Ads Shailen Mehta and his partner Pankaj Rai. They threatened him of filing a PIL in The High Court against Sell Ads firm for allegedly flouting NIT rules while carrying out their project at Futala Lake if they fail to give them the demanded money.
Owner of Sell Ads Shailen Mehta a resident of Bhagwagar Layout, purely on suspicion of these people had atken a Dictaphone with him and had recorded the entire conversation at Advocate Khandalkar's office on June 2. Since the complaint was lodged a fortnight ago, Sitabuldi police officials booked Advocate Khandalkar and RTI Activist Sanjay Agrawal on October 2, 2013.
Shailen Mehta while in his FIR had stated that his firm Sell Ads was given the contract to develop and beautify the Futala Lake. He had to pay certain amount to NIT as per his agreement with NIT. His firm had rented out 20 shops and was collecting parking fees from visitors of the Futala Lake. This was done as per his agreement with NIT.
RTI Activist Sanjay Agrawal who allegedly procured some information about the agreement between Shailen Mehta and NIT through Right to Information from officials in NIT.
Advocate Khandalkar and Sanjay Agrawal then contacted Shailen Mehta and Pankaj Rai on June 6, 2013 and called them to his office. When Shailen Mehta and Pankaj Rai went to the Advocate's office, Advocate Khandalkar and Sanjay Agrawal demanded Rs 30 lakhs for not filing the PIL that could destroy their business. The entire conversation was recorded by Shailen Mehta in his Dictaphone.
On the basis of the complaint lodged by Shailen Mehta and Pankaj Rai, the Sitabuldi Police registered an offence under section 385 and 34 of Indian Penal Code against Sanjay Agrawal and Advocate Khandalkar.
The police is investigating further.