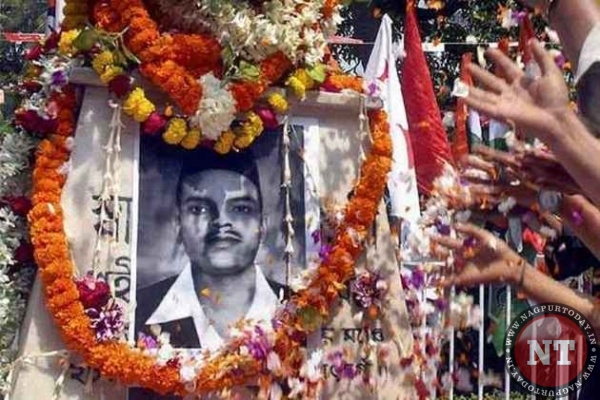 A new book written by former RSS pracharak (functionary) and journalist Narendra Sehgal claims freedom fighter Rajguru, who was sent to the gallows along with Bhagat Singh and Sukhdev was a swayamsevak with the Sangh.
Indian revolutionary Bhagat Singh and his comrades, Sukhdev and Rajguru were sentenced to death by hanging for assassinating British police officer JP Saunders in Lahore in 1928 and hatching a conspiracy against the colonial government. In a chapter titled Swayamsevak Swatantrata Senani (RSS freedom fighters), the book attempts to 'clear the air' around RSS' participation in the freedom struggle, and claims that Rajguru visited the RSS headquarters in Nagpur after assassinating Saunders, reported The Hindustan Times.
The book, with a foreward from RSS chief Mohan Bhagwat, narrates incidents of Rajguru taking shelter in an RSS headquarter, a claim refuted by historians and not found in biographies written on the freedom fighter.
"The book claims that Rajguru met KB Hedgewar, the founding chief of the RSS, who arranged for a safe house for him and advised him not to visit his home in Pune while the police were on the look out for him. Sehgal also claims that Rajguru was a swayamsevak with the Mohite Bagh Shakha (unit) of the RSS," said the HT report.
Historian of science and modern political history S.Irfan Habib called it a 'feeble attempt to claim one of our martyrs by the RSS', but the latter insists history cheated them of mention for want of self-accreditation.
The RSS is not mentioned in the anti-colonial freedom struggle because it never 'took credit', the HT report says quoting Sehgal.
The BJP-RSS has, in recent times, even more so for political reasons, tried to co-opt figures like Bhagat Singh, Gandhi and Ambedkar into their pantheon to secure their participation in India's freedom struggle, where history has conflicting records.