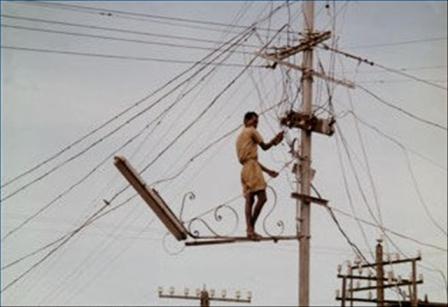 Nagpur News: The Vigilance and Security department of Mahavitran, the state government-owned power distribution company, had exposed unauthorized use of power by 4,437 consumers last year and imposed a fine of Rs 22.72 crores upon them, of which Rs 11.43 crore have been recovered till now.
The works of 13 districts in the state fall under Nagpur circle office.  During last year the concerned department conducted inspection at 11241 places through 14 flying squads in each district. The action was taken under the directives of Mahavitran director (Vigilance and Security) and Special Police Inspector General Jagannath.
The surprise checks were conducted by deputy director, vigilance and security, commander Shivajirao Indalkar.
The squads caught 4437 consumers offending on power usage. Of them 1938 were caught for 59.20 lakh units of power theft valued at Rs 5.05 crore. Action under section 135 of Electricity Law was initiated against them.
Similarly, 2500 power consumers were found to be using electricity worth Rs 17.54 crore in an unauthorized manner.
The department has formed 14 flying squads in each district in order to tame the rising power thefts in the districts falling under Nagpur circle. These include Akola, Amravati, Buldhana, Gadchiroli, Bhandara, Chandrapur, Nagpur, Wardha, Yawatmal, Gondia, Jalna and Aurangbad.
The officials have appealed the citizens to report power theft at 0712-2565174, 2565168, adding the name of the complainant would be kept secret and also he would be rewarded accordingly.
The department is currently longing for the upgradation of the meter reading technique through which the consumed units would be counted automatically. The new system would also alert about any tampering with the power meter.