Rs 2000 and Rs 500 note on sale for Rs 40 only!!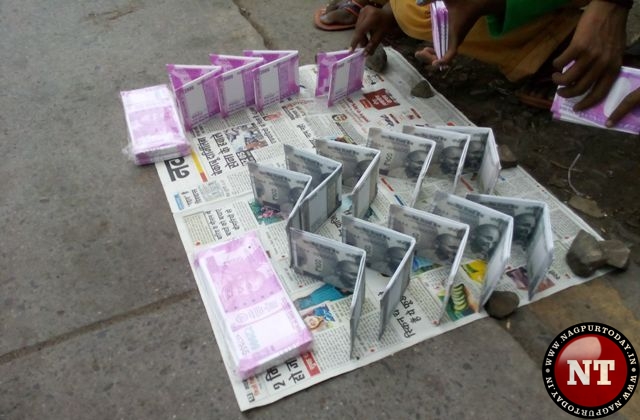 Nagpur: Do you want currency note of Rs 2000 and Rs 500 denomination in exchange of just Rs 40? Not kidding! You can have the currency if you rush to Agrasen Square in Gandhibagh area where two kids are selling two notes of Rs 2000 and Rs 500 each for Rs 40 only. The two juveniles, hailing from Rajasthan, have set up a makeshift "shop" on footpath and luring the passersby with neatly arranged Rs 2000 and Rs 500 notes. Whether the currency notes are fake or dummy is a guessing game. Most probably the notes are dummy for a plaything but the scene certainly heckles the curiosity of all including the police, banks and other authorities.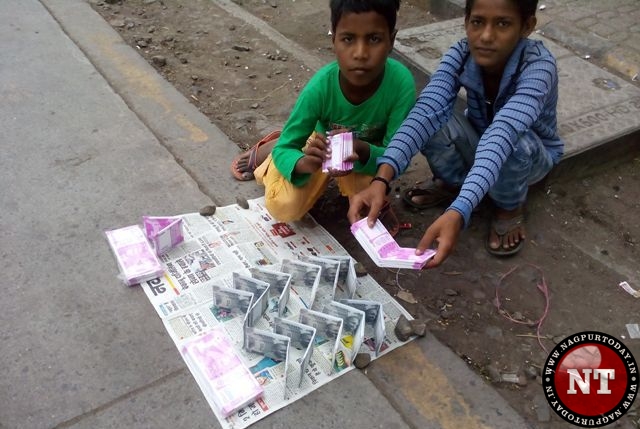 The currency notes of Rs 2000 and Rs 500 on sale, which could be passed off as genuine at first glance, might belong to 'Children Bank of India' instead of Reserve Bank of India and 'Guaranteed by the Children's Government' in place of Guaranteed by the Central Government.