Rs 188 crores Defence Hub to come up in Nagpur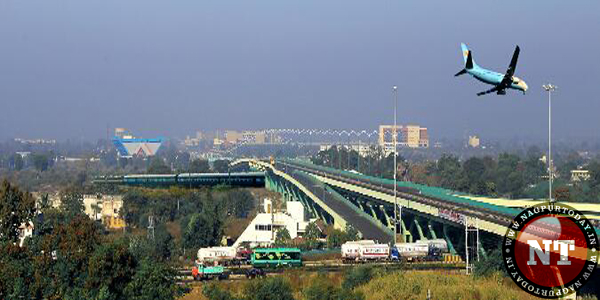 Mumbai: The State Government has signed an agreement on Monday with Vidarbha Industries Association (VIA) for setting up a Defence Material Production Hub with the help of Tata Technology Limited on the 20 acres of land in Nagpur's MIHAN Project. In this project nearly Rs 188 crore are expected to be invested. The State Government has prepared a special policy for setting up industries related to Aerospace and Defence sector, under Make in India. 'Defence Hubs' will to be established in Nagpur, Pune, Ahmednagar, Nashik, and Aurangabad.
For VIA, Defence Industries Association (DIA) was working for setting up the Defence Material Production Hub on the 20 acres of land in Nagpur's MIHAN Project. Due to the efforts of this Tata Technology has come forward to set up this Hub. On Monday Tata signed a memorandum of understanding (MOU) for setting up the project on 20 acres of land in MIHAN, in this it will invest Rs 188 crores. For this, Vidarbha Defence Hub and Industrial Cluster will be set up. Tata Tech facility Centre will also be set up in MIHAN. First of all for the Defence Material Production human resource will created and after this Tata will raise the facilities. After this Defence Production companies will invest in the cluster, such is the plan.
Former Chief of Ordnance Lt General Ravindra Thodgey will be the President of the cluster. Harsh Gune who has 20 years of experience in auto sector will be the CEO. Artillery Division's Retired Officer Major General Anil Bam, DIIH's Dushyant Deshpande and VIA's Suhas Budhe are there. VIA's President Atul Pande took special pains for the agreement.
Nagpur, Amravati Skill Centres
As a part of the Defence Production Hub the youths from Nagpur and Amravati will get a chance for training in Defence and Air sector.
The companies here in order to get jobs for the youths will start Skill Development Centre for flying in these two places. Tata Technology will spend Rs 30 crores for each centre. Through these two centres every year 6000 youths will be trained for defence and Air sectors. For this an agreement was done in Monday's meeting.
All round planning for the production of defence material is necessary and all round skill is more important in this. More attention will be paid on setting up four centres for Engineering, Automobile, Aerospace and explosives. Under the policy this will be first of its kind Hub in State.