Engineering Beyond Syllabus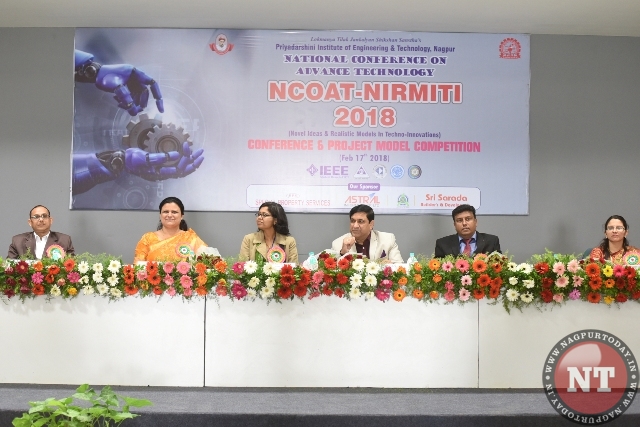 Nagpur: Lokmanya Tilak Jankalyan Shikshan Sanstha's, Priyadarshani Institute Of Engineering & Technology, Nagpur organized National Conference on Advance Technology and Project Model Competition (NCOAT) NIRMITI–2018 on 17th Feb 2018.
Dignitaries on the dais for the Inaugural Ceremony, Rohini Awale – Chief Guest ( Training Head, HCL ,Nagpur), Dr. Vivek Nanoti – Principal, PIET, Dr. G.M Asutkar – Vice Principal, PIET, Dr. Pallavi Chaudhari – Convener, Prof. Shrikant Zade – Co-Convener, Prof. Suwarna Sawde, Incharge, TECH ZENITH, Dr. S.B Deshpande – Dean R &D , Dr. Sumita Rao – Dean Academics, Dr. R.L Himte – Dean (student Council) and all the Heads of Various Departments.
The Chief Guest addressed the participant from all over the country. She said students, scholars, innovators and entrepreneurs are the need of the hour. Brain Drain should be turned to Brain Gain and stay rooted. She encouraged students by saying, "Open up your minds, be creative, enhance your reasoning power and develop the ability of questioning. Utilize your college freshness to build your future. Student's should do justice to their studies, be ready to accept changes, adapt to the rapidly changing environments and grab the opportunities". She concluded saying, "You can get recommendation but it is you who built your reputation."
Dr. Vivek Nanoti , Principal said "practical exposure and hands-on training would lead to more of learning, one should have lifelong learning process and learning should not be in capsules."
Dr. G.M Asutkar , Vice Principal said " NCOAT NIRMITI provides the platform to showcase your talent and walk with pace of latest trends in the technological world".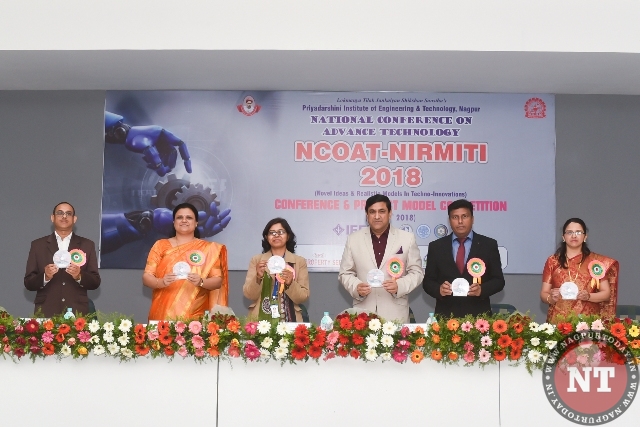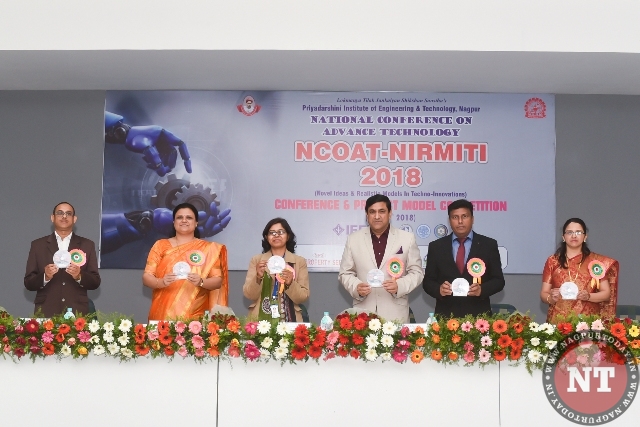 Dr. Pallavi Chaudhari introduced NIRMITI as 13 years old Brand event of PIET as National Technical fest. 250 projects were displayed and 600 paper were presented by students and professors across the country and will be published in the International Journal named IJETEMR.
The proceedings of the inaugural function were carried out by Dr.Bhumika Agrawal and Dr. Shrikant Zade proposed vote of thanks.
NCOAT-NIRMITI18 Successfully organized by pro. Archana poturnwar,pro.Gajanan lakhawat, pro. Namrata khade, pro. Prerna jawdand pro. Piyush dhule, pro . Mayuresh shriramwar and committee members