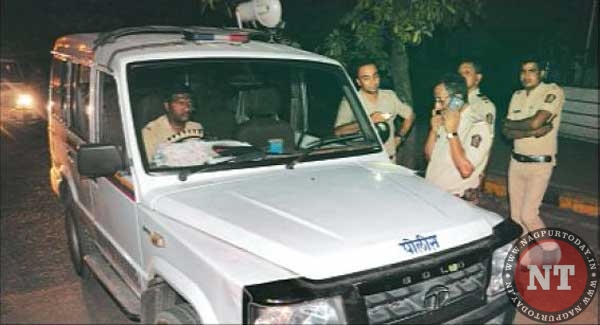 Nagpur: Cash of Rs 14 lakh belonging to Tajshree Group was looted on Wednesday evening near Ajni Square garden by four goons, said Dhantoli police. The Accountant and cashier of Tajshree's Honda showroom at Deo nagar were on way to owner's house in Samarth Nagar to deposit the cash when the goons intercepted them. Brand is hings word and knives the four desperadoes threatened the two employees and took away the moped in whose dickey the cash was kept. Tajshree's owner Avinash Bhute resides in Samarth Nagar which is hardly a kilometer away from the Tajshree's Deo nagar showroom.
After the staff wrapped up day's business the cash was collected and packed in a bag and was being carried by Durgesh Pardhi (accountant) and Jayanta Khode (cashier). The cash was kept in a dickey of Aviator moped and the loot occurred at 8.15 pm. On their way to Samarth Nagar,four armed robbers blocked the moped near agar denin Ajni square and threatened Durgesh and Jayanta with sword.
The robbers pushed Durgesh and Jayanta from the moped and forcibly took away the moped.The victim told the police that two of them fled on the moped while two others fled on another motorcycle which was parked near the spot. Frightened Durgesh and Jayantaran to the Tajashree Showroom and narrated the incident to their seniors. Staff of the showroom arrived at the spot in search of the robbers and also informed police. Senior police officers immediately rushed to the spot and started investigation.
The cops have recovered CCTV footage from the spot. A senior police officer suspected that among the four one seems to be annex employee of the showroom. The ex employee knew the routine and must have put together his friends and pulled of the heist. Dhantoli police have registered a caseunderSection392and34ofIndian Penal Code.