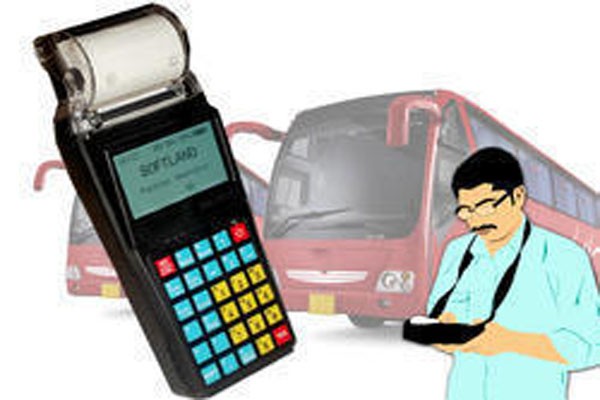 Nagpur: The 35 conductors of Aapli Bus, who were suspended in the recently surfaced ticketing money scam, were booked by Sitabuldi police on the charges of hatching conspiracy and perpetrating fraud. Cops have arrived to the conclusion that fraud the tune of Rs 12.55 lakh was committed by the 35 suspended conductors.
The Sitabuldi police has launched an in-depth investigation against the 35 city bus conductors who are accused of drawing money illegally from cash cards of 63 passengers. A complaint in this regard was lodged by a bus commuter Ravindra Pagey (62), Plot No. 102, Rathi Ganpati Apartment, Mahal, Nagpur.
API Wakde has booked the 35 suspended bus conductors under Section 120(B), 408 of the IPC. Further investigation is underway.
The accused 35 conductors were suspended by Transport Department of Nagpur Municipal Corporation for Cash Card scam. The regular commuters procure Cash Cards for daily travel. The commuters were required to swap these cards while travelling and conductors used to provide them with a ticket after swapping card on the ticket vending machine. The ticket was expected to mention the balance amount of the cash card. However, during surprise visit, the vigilance team of NMC's Transport Department found a ticket, swiped from the ticket vending machine, without any mention about balance amount. They smelled foul play and after detailed probe, the scam got exposed probably in the month of June 2017. Conductors adopted a unique modus operandi to swindle ticket money. Conductors had with them 63 cash cards issued in the name of passengers. They used to get the cash cards recharged at a dummy machine available with DIMTS office. Then, they used to issue these cash card tickets to passengers who paid them in cash.