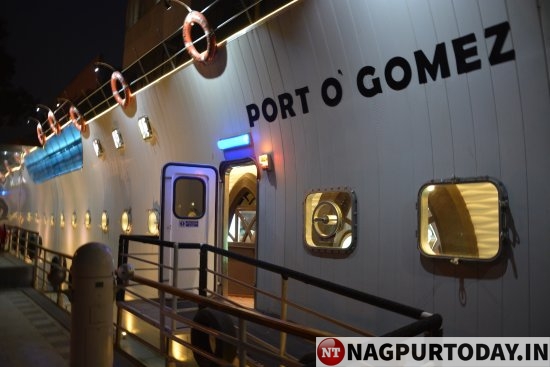 Nagpur: Elvin Martin Nolbert Gomes, accused in the Rs 1.35 crore cheating case, has been granted bail by the court of 2nd Additional Chief Judicial Magistrate Ms S G Shaikh on Friday.
The accused, who is also Director of Gomez Food Art Pvt Ltd, was arrested for allegedly defrauding his three business partners of over Rs 1.35 crore. Gomes was arrested on charges under Section 420 of the Indian Penal Court after Shomit Bagchi, another Director of the company which runs Port O' Gomez Restaurant, had lodged a complaint with Dhantoli Police on February 18. Soon after the court remanded Gomes to magisterial custody, he moved a bail application.
Counsel for Gomes pointed out to the court that the said FIR registered with Dhantoli Police was a counter blast to the complaint filed by Gomes with Economic Offences Wing (EoW ) of Crime Branch on November 27 last year. Gomes had appraised the EOW as to how the present complainant Shomit Bagchi and two other Directors Pankaj Rathi and Sumit Heda had defrauded him to the tune of Rs 3.75 crore and the company by Rs 8 crore. Gomes had also submitted all required documents and bare perusal of which would make clear that complainant Bagchi, Rathi and Heda diverted the company's funds and loan obtained by them from L&T Finance in their personal account.
The counsel further pointed out to the court that EOW had already started investigation on the complaint of Gomes and statements of Bagchi, Rathi and Heda were already recorded by the investigators. The counsel stated that a false complaint was lodged belatedly by them against Gomes in order to save their skin. The counsel also stated that Dhantoli police had no jurisdiction in the instant matter. It was further pointed out to the court that the provisions of Section 41- A of CrPC were not followed even before making arrest.
After hearing both the sides, the court released Gomes on personal bond and SB of Rs 15,000 and surety of like amount.
Adv Shyam Dewani and Adv Dipenn Jagyasi appeared for accused Gomes. APP for State and Adv Uday Dable and Adv Dhiren Upadhyay for complainant, assisted the prosecution.