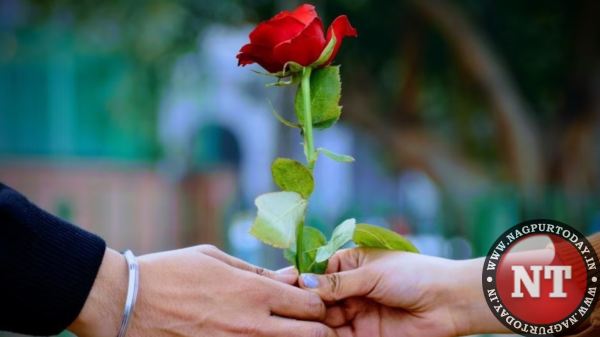 Nagpur: The city kicked-off Valentine's week with the florists earning Rs 1.2 crore! Yes, you read that right.
The rose, which used to be available for not more than Rs 20, was sold at Rs 30 to Rs 50 on the 'Rose Day' which is considered to be the first day of the Valentine's week. Not just roses, all kinds of flowers were in great demand at the city's flower spots — Ramdaspeth, Chhaoni, Sadar, Siatbuldi, Dharampeth, Medical square, Gandhibagh, Mahal etc.
As per President of Netaji flower market Vijay Wanjari said that this time business of Rs 1.2 crore was done. The special thing this time was that along with rose flowers, there was a demand for artificial roses. He added that the highest demand in the market was for roses.