Nagpur: Radhika Vemula, mother of Rohith Vemula, a PhD student at Hyderabad Central University who committed suicide in January 2016, said that she will create mass awareness against "destructive" policies of BJP during campaigns in the next Uttar Pradesh elections. Talking to media at a press conference organized by BSP during her visit to Deekshabhoomi on the occasion of Dhammachakra Pravartan Din in the city, she said that she is fighting for justice to her deceased son.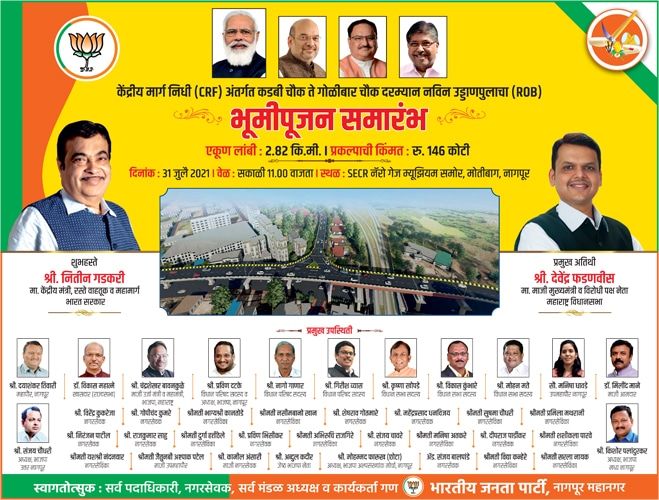 "I am with the Bahujan Samaj Party for its rightful policies and I extend my moral support to the party even though I am not part of any political party. I am waiting for justice since the past over nine months when my son Rohith committed suicide. I will go to UP and tell the people that BJP is not providing her justice. My son had ended his life "frustrated" by alleged discrimination on the part of Hyderabad University. The Ambedkar Students Association has launched a struggle for justice to her and her son. The Convener of the Association and Rohith's friend Sannaki Munna is continuously struggling to get justice and after Rohith's suicide, the discrimination being heaped on Dalit students across the country has come to the fore. Now, we are demanding enactment of a Rohith Act for protections of rights of Dalit students in the country," Radhika Vemula said.
According to Radhika Vemula, BJP is creating confusing situation in the country over suicide of her son Rohith. "The issue is totally crystal clear. The guilty must be punished. And my fight will continue till justice prevails. It is totally wrong to cast aspersions on Ambedkar Students Association and call it casteist and anti-national. We have formed Joint Action Committee for eliminating discrimination. The Vice Chancellor of Hyderabad Central University Appa Rao, ABVP leader Sushil Kumar, Union Minister Bandaru Dattatray and the then HRD Minister Smriti Irani are responsible for the suicide of Rohith and action should be taken against them," the mother demanded.

Roopanwal Commission report is BJP's report:
Radhika Vemula has called the report of one-member Justice Ashok Kumar Roopanwal Commission, formed to probe Rohith suicide case, as irresponsible. The Commission has given a clean chit to Vice Chancellor Appa Rao and Smriti Irani. "The Commission has no powers to give clean chit to anybody. This is BJP's report. Other agencies of the government too are giving wrong reports," she charged.
I am Dalit, wrong to create dispute over caste:
The mother of Rohith Vemula tried to clear the air over her caste and the controversy created by BJP. "I was born in Mala caste. Later I was adopted by a neighbouring woman named Bala Anjani Devi. This woman belonged to Vaddera caste which comes under OBC and the Mala caste comes under Scheduled Caste. We did not fake our identity or our certificate. Bala Anjani Devi gave a dying declaration before the district magistrate of Guntur that I was a Dalit. She told the Collector that I was born in a Dalit family. The commission was supposed to look into the circumstances that drove my son to commit suicide. Instead of doing that it tried to find a fault in my identity. The commission actually overshot its mandate to please a few politicians. Its report has really hurt us both socially and emotionally," Radhika Vemula lamented.

हिंदी मे यह न्यूज़ पढ़ने के लिए यहा क्लिक करे