Nagpur: Robbers and burglars had a field day on Tuesday, April 4, as five persons were targeted by the ruffians in separate incidents.
A 52-year old woman, Meena Galhare, resident of Chhatisgarhi Mohalla, Sanjay Nagar, was returning home around 6.30 pm on Tuesday. Midway, she stopped between Labour Square and Ramnagar Square to witness Shriram Janmotsav Shobhayatra. Taking advantage of crowd, a miscreant removed her mangalsutra worth Rs 25,000 from her neck. When she noticed her mangalsutra missing, she lodged a complaint with Ambazari police.
In the second incident, a resident of Nayi Basti, Bahadura, Nalini Gechude (40), had gone to to a marriage ceremony at Ravidas Hall near Ishwar Deshmukh College on Tuesday afternoon. During the 'Haldi-Kumkum' ceremony on the stage, Nalini handed over her purse to a woman named Kavita Shinde. However, for reasons, Kavita placed the purse nearby table. The purse, containing mobile phone, Rs 50,000 cash and other valuables, was stolen by an unidentified person. Nalini lodged a complaint with Sakkardara police in this regard.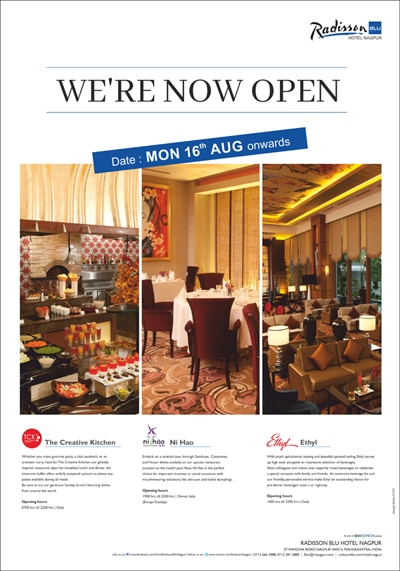 Similarly, cash and gold ornaments collectively valued at Rs 3.20 lakh were stolen from the house of Kamal Wasvani of Lal Imli Chowk in Tehsil police jurisdiction. Kamal told police that the door of his was open between 11.45 am and 2.45 pm on Tuesday. Taking advantage, burglar(s) gained entry into his house and decamped with gold ornaments collectively and Rs 20,000 cash collectively valued at Rs 3.20 lakh kept in an almirah. Tehsil police have registered a case in this connection.
In the fourth incident, Ravinagar-based Usha Kakde, along with her daughter and son-in-law, was watching Shriram Janmotsav Shobhayatra at Laxmibhavan Square. While taking Prasad, a ruffian burgled Usha's gold mangalsutra worth Rs 30,00.
The fifth incident was reported from Kalamna area. A Gondia native Kamlabai Rahangdale had gone to Bhavan Mata Mandir around 2 pm on the occasion of Ram Navami. In the crowd, a miscreant stole her gold ornaments worth Rs 20,000.