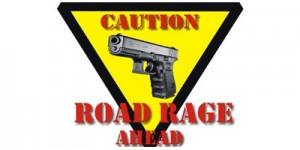 Nagpur News: Two brothers were assaulted by neighbouring youngsters in an alleged incident of road rage at Hiwari Layout on Thursday evening. The incident took place after the accused youths overtook Umesh Devgade's vehicle and attacked him and his brother with sharp weapons.
26-year-old Umesh and Mukesh, both seriously injured, are undergoing treatment at Government Medical College and Hospital (GMCH). The accused were reportedly angry because Umesh had brushed against their bike while driving.
According to the police, Umesh had started off from his Hiwari Nagar residence on his bike when accused Jitendra and Pritesh Bhutwa and two of their friends on two bikes tried to overtake him and stopped and abused him. This led to a verbal argument between Umesh and others that turned into a tiff. Meanwhile, Mukesh interrupted the boys who then stabbed him in the stomach. Umesh was assaulted on his back.
The victim's father Jaichand rushed his sons to GMCH and filed a complaint at Nandanwan police station. A case has been registered under Sections 307 and 34 of the IPC (Indian Penal Code).  Jitendra and Pritesh have been arrested. The police are still on the search for the remaining accused Mangesh Raut and Suraj Jadhav.