Nagpur: Shoddy works on roads have been the major cause of concern for the city commuters, particularly the recent incidents of tar roads coming off within hours of asphaltation. However, the worst was still in the waiting as the NMC road contractors' dubious design was yet to show its ugliest face.
Triggering the panic button on Tuesday, a stretch of recently asphalted tar road on the square next to Mhalgi Nagar square, caved in without any signs.  Fortunately, the traffic was comparatively less during the accident. Alert citizens from the area cordoned off the damaged area to avoid any accident. The vehicular traffic remained suspended on this stretch. Policemen have been reportedly deployed on the spot to alert commuters during night hours.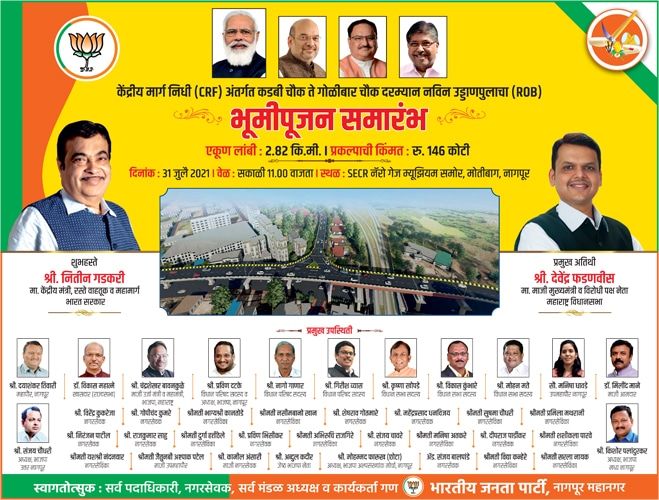 Sources informed that the road was recently asphalted and thrown open for traffic movement. The ill intentions of the contractor were finally exposed as the road could not even stand the normal weather, leave aside the heavy rains which are yet to set in routine this season.
Citizens in the area has demanded stern action against the concerned contractor for putting the commuters' life at risk by constructing substandard quality of roads.