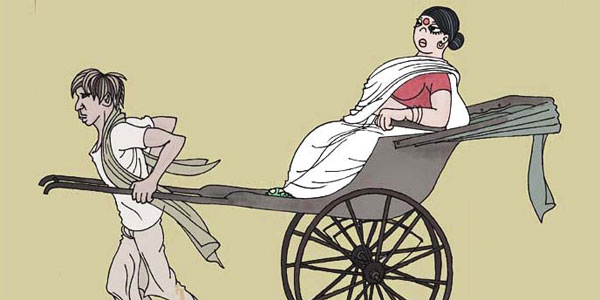 Nagpur: An unidentified rickshaw puller was booked for stealing cash of Rs One lakh from his passenger on Monday.
Gorakhpur, Jabalpur resident Mehmood Ahmad Sheikh Gulam (57) hired a rickshaw puller and stopped at Teka Dudh Dairy Square road. He paid the rickshaw puller but his bag got torn. The rickshaw puller noticed a plastic bag inside his bag carrying cash money. He approached Mehmood and offered to help. While pretending to help, he stole his money and gave the bag back to Mehmood.
Mehmood soon his missing money but it was too late. He immediately lodged a complaint with Pachpaoli police and informed them that his bag contained Rs One lakh cash. Cops registered an offence under Section 379 of the IPC and have launched a massive manhunt for the rickshaw puller.