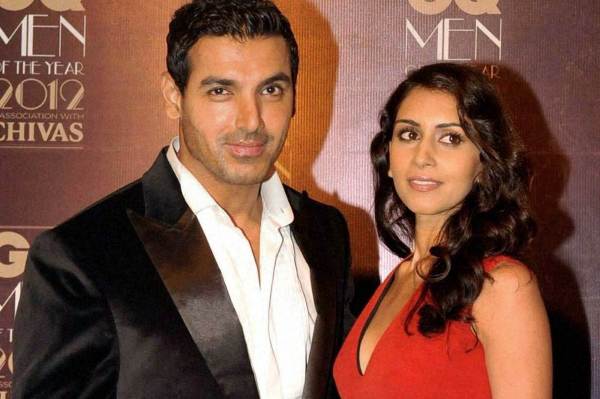 There have been speculations doing the rounds since John Abraham tweeted update about his message hinting his marriage with his investment banker girl friend Priya Runchal. At the end of the message John had written – John and Priya Abraham. That cleared the air on his marriage with Priya. However now rumor mills emanate some more smoke about the reason behind the sudden marriage.
An insider in the industry informed that the quick marriage was perhaps because Priya is carrying a baby. In order to justify the pregnancy John had hastily taken the decision to tie the nuptial knot.
It cannot really be called a quickie wedding or even an impulsive one though, since John has been hinting about it since August! Ever since, John revealed his feelings about Priya, saying that she was a banker, that her folks lived in the US and that he had met her through mutual friends – there have been rumours that they have secretly tied the knot. But it was John himself who kept telling the media that whenever he does get married it will be impulsive and almost overnight. Which in retrospect sounds more telling than it did in August!
While sources close to the couple are happy with the court marriage and the grand celebrations that are to follow, there are some that are hinting that the quick marriage is perhaps because Priya is carrying a baby. That the couple was living-in together was not hidden, which provides further fodder to the gossip mills.