Nagpur/New Delhi: In a shocking outcome, it turned out that Nagpur stands much below than the relatively smaller Chandrapur city, in terms of cleanliness. The Swachch Survekshan 2017, a survey based on puts Chandrapur at 76th position while Nagpur lags far behind at 137th rank. Moreover, Bhusawal in Maharashtra got the dubious distinction of one of the dirties cities.
Surprisingly, Indore city of Madhya Pradesh has topped the list of Swacch Survekshan 2017 results whereas, Bhopal bagged the second spot and Vishakhapatnam third. The results of the Swacch Survekshan 2017 was announced by the Union Minister Venkaiah Naidu on Thursday at the National Media Centre in New Delhi. The announcement of the results was followed by the distribution of awards.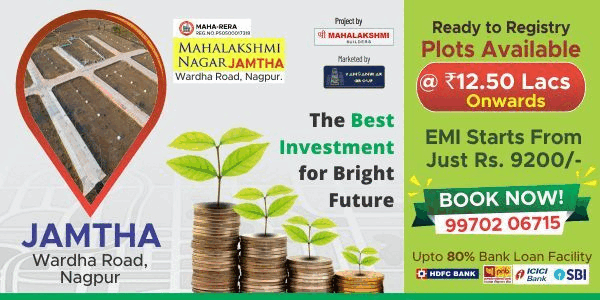 As per the results, the city of Gonda in Uttar Pradesh is the dirtiest one which is followed by Bhusawal of Maharashtra. Gonda bagged the 434th spot this year while, it was on the 151st spot in 2014. Similarly, Maharashtra's Bhusawal is at the 432nd rank this year whereas, it was on the 267th rank in 2014.
The Ministry had initiated Swachh Survekshan-2017, in which a survey was conducted by the Quality Council of India (QCI) under the Swachh Bharat Abhiyan to rank 500 cities across the country on cleanliness with a population of one lakh and above. According to a report, over 18 lakh citizens responded to a set of six questions giving their perception of sanitation situation in cities and towns in the survey commissioned by the Ministry of Urban Development during January – February this year.
Swachh Survekshan 2016 had ranked 73 cities across the country and Mysore was ranked on top followed by Chandigarh. 15 cities who scored more than 70% of the total marks of 2000 were categorized as Leaders, 20 cities with scores in the range of 60%-70% are Aspiring Leaders, those with scores in the range of 50%-60% are the cities who need to accelerate their efforts and cities who scored below 50% are named Slow Movers who need to work harder to improve sanitation.
Here's the list of cities in Maharashtra and its rankings on cleanliness meter.
Pune-13,
Greater Mumbai-29,
Shirdi-56,
Pimpri Chindwad-72,
Chandrapur-76,
Ambarnath-89,
Solapur-115,
Thane-116,
Dhule-124,
Mira Bhayander-130,
Nagpur-137,
Vasai Virar-139,
Ichalkaranj-141,
Nashik-151,
Satara-157,
Kulgaon Badlapur-158,
Jalgaon-162,
Panvel-170,
Kolhapur-177,
Nandurbar-181,
Ahmadnagar-183,
Nanded Waghala-192,
Ulhasnagar-207,
Osmanabad-219,
Parbhani-229,
Yavatmal-230,
Amaravati-231,
Kalyan-Dombivili-234,
Sangli Miraj Kupwad-237,
Malegaon-239,
Udgir-240,
Barshi-287,
Akola-296,
Aurangabad-299,
Beed-302,
Achalpur-311,
Wardha-313,
Latur-318,
Gondia-343,
Hinganghat-355,
Jalna-368,
Bhiwandi Nizampur-392,
Bhushawal-433