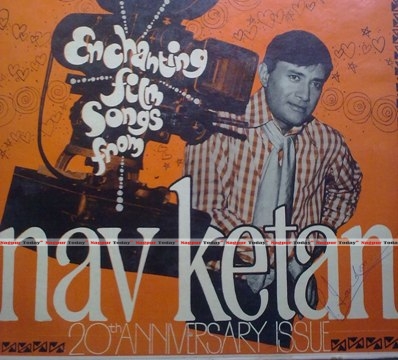 Yesteryears legendary actor Dev Anand has made many films under his Navketan banner and enjoyed a wonderful stint with his production house which produced 32 films. After Dev Anand passed away, the banner is gradually diminishing in the light of the day. But now it appears Reliance Entertainment has come up to revive this banner.
If sources are to be believed Reliance Entertainment – the Bollywood corporate has been trying ti buy all the rights of Navketan.
Meanwhile Dev Anand's son Suniel is fighting to keep them all, as a legacy of his father. He doesn't want any of them to be going off to any other company. Suniel informed "I don't know who is spreading these rumours. I am currently busy with my film, The Vagator Mixer. It has a Hollywood crew and is being shot abroad." He maintained that there is renovation work going on with the studio and that is being managed by Reliance Entertainment.
No one is confirming any news yet, so we don't know which party to believe. As ardent fans of the Navketan banner, we definitely want the same to stay in the family of the Anands. But as zealous fans of seeing better movies come out of Anand studio, we want it to have a better owner in Anil Ambani's Reliance Entertainment. After all, Suniel Anand doesn't seem to be making good enough money to keep afloat the banner. On the other hand, Reliance Entertainment would renovate the studios and start coming up with good films under the Navketan banner. What do you think should happen peeps?