Nagpur News.
Even as summer is round the corner, the water crisis started to deepen in the city, thanks to the ongoing differences between the city water operator Orange City Waters (OCW) and the tanker owners association here. On Wednesday, the mob fury was evident in Bhawani Nagar area of Pardi Ward when the angry people stormed Lakadganj Water Tank premises and thrashed the officials there. It is learnt that these people had not received tankers in their area for atleast 4 days. On Thursday also there were reports of scuffle and fisticuffs in Nehru Nagar area for the lack of water supply.
Enraged over the disrupted water supply, Congress city unit president Vikas Thakre has called a press conference on Thursday.
Thakre informed that a meeting of corporators has been called at NMC Commissioner's office followed by a press conference.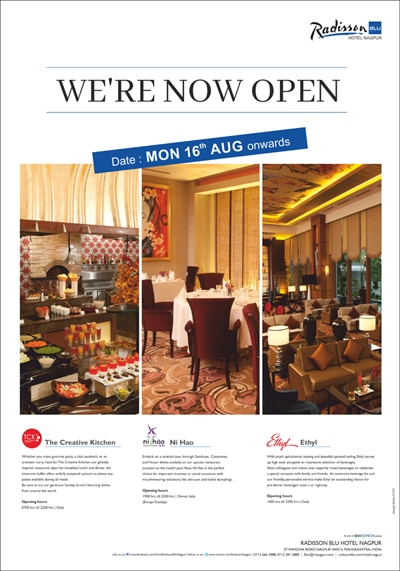 As the OCW is trying to douse the flames that may engulf entire water supply mechanism in both network and non-network areas of Nagpur, the other side of this grim picture appears painted in pink. While the residents are crying hard to get potable water to reach their areas, OCW is showering extra privilege in the areas that are paying up for the tankers.
It surfaced that water tankers are being supplied regularly at Omkar Towers in Dhantoli, which is the residence of Arun Lakhani, owner of Vishvaraj Infrastructure. It is to be noted that OCW has been formed in joint venture of Vishvaraj Infrastructure and France based Veolia Water.
Clarifying on this count, OCW Public Relations Officer Sachin Dravekar said that water tankers being supplied at Omkar Towers are actually the paid tankers. "We supply to anyone who is willing to pay. The secretary of Omkar Towers society has been ordering the water tankers as there are around 100 people in this society for whom the water supply is not suffice."
When asked whether OCW is paying heed only to those who are paying for the water tankers, Dravekar said OCW's job is to supply water to all the people but it is getting hampered due to abrupt strike by the tanker owners' association.
"Actually we had inducted 75 new water tankers for supply in network areas where there are water supply lines but shortage of water. Later we informed old tanker operators not to supply water in network areas and focus on non-network areas where there are no supply lines. This has caused the entire issue. Now the members of tanker owners' association are restricting the newly inducted water tankers from supplying water to network areas. The drivers are being thrashed and beaten which is why water supply has been hampered. But this is temporary crisis and we hope to put an end to this crisis in the next 48 hours", Dravekar told Nagpur Today.
Meanwhile, Congress city unit president Vikas Thakre informed that even there is no supply through water pipe lines in network areas. Like in Shastri Layout where Thakre resides, water supply is being done through tankers but that has been abruptly stopped.
"There are supply lines but no water. Interestingly the bills are being sent regularly. The new tanker operators are so naïve that they have completely brought the water supply to grind halt. If you look at water reservoirs of Adhyapak Layout and Pratap Nagar, then there are repairs going on as the new operators do not have any knowhow of the supply mechanism. Leakages are being observed at many places. OCW has completely thrown the water supply out of order. It is the biggest mistake to hand over the water supply in private hands."