Nagpur News.
In two murky incidents of rash driving, a truck driver was killed after being hit by another speeding vehicle in Koradi, while an elderly man was knocked dead by an uncontrolled commercial carrier vehicle in Ganeshpeth. While the accused managed to fled the spot in the first incident, Ganeshpeth police have arrested the cleaner and driver for rash driving causing the death.
In the first incident, an unidentified truck dashed into a six-wheeled truck killing its driver named Manjit Santosh Singh (35), a native of Punjab. Sources said on Thursday at around 10 pm Manjit was riding his six-wheeled vehicle (MR 55 I 1334) when a recklessly driven truck approached from front and dashed into his vehicle at Smriti Nagar railway crossing overbridge. The killer truck driver fled away from the spot leaving profusely bleeding Manjit behind. Koradi police have registered an offence under Sections 279, 337, 304 (a) and sent the body for post mortem to Indira Gandhi Government Medical College and Hospital.
In another mishap in Ganeshpeth, a 61-year-old Narayan Govindrao Kamble, a resident of Shaniwari was standing near Dhuniwale Math, Subhash Road, on Thursday at around 4.30 pm when a recklessly driven Tata Ace car (MH 49 D 1561) hit him from behind. The driver then dashed into a hand-rickshaw and a five-wheeler vehicle. Ganeshpeth police arrested the cleaner and the driver in this regard. Meanwhile, Narayan was rushed to the hospital. However doctor declared him dead after preliminary investigations.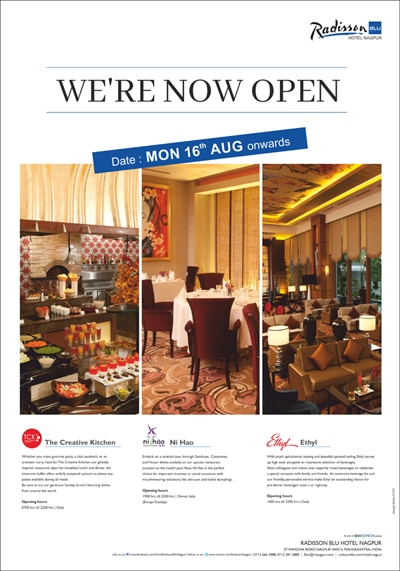 The investigations revealed that the accused driver Ajay Naresh Shaneshwar (23) parked his Tata Ace car and left the key in the car itself. The cleaner, who wanted to try his hand into driving, took advantage of the situation and started the car. However, the amateur driver lost balance on the car and hit Narayan who was standing nearby. The driver further couldn't control the vehicle and dashed into other vehicles.
Ganeshpeth police arrested the cleaner and the driver Ajay on the charges under Section 427, 279, 304 (a) and 34 of the IPC read with sub sections 184 of Motor Vehicle Act.