Recitation of Gurucharitra Parayan held from Dec 23 to 29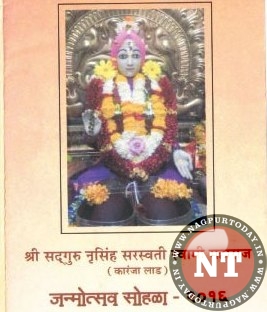 Nagpur: Collective recitation of Gurucharitra Parayan was held from December 23 to 29 at 7 am to mark 71st anniversary of establishment of Adhyatma Dnynopasak Shri Gurucharitra Parayan Mandal. The Mandal was set up in the year 1945. Similarly, in the afternoon from 2 to 6, Bhagwat Saptah was recited by Bhagwatacharya Manoharpant Dixit Maharaj of Aurangabad. Thereafter, the premises reverberated with 'Panchpadi' by Shri Ganesh Bhajan Mandal.
Shri Nrusinha Saraswati Swami Maharaj (Karanja Lad) Janmotsava will be celebrated on Saturday, December 31. Similarly, Shri Guru Charitra Akhand Parayan and Gopalkala, other ceremonies will be held on January 1 and 2 respectively at Sawarkar Hall in Sawarkar Nagar, Wardha Road.