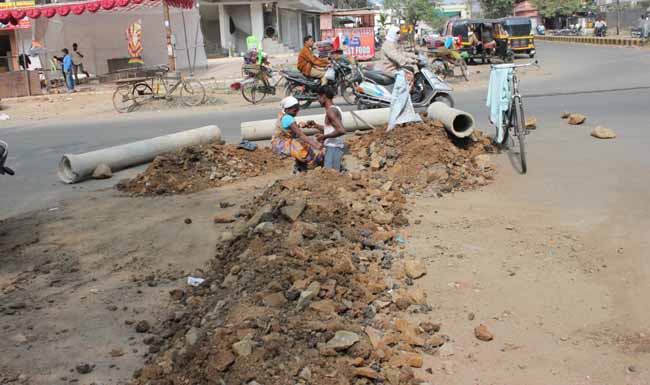 This is Nagpur. The developing city with dreams of recognition. But, does these pictures portray an image of a developing city. The answer is clear like crystal. The traffic at the busy Khamla market was disrupted for past 4-5 days since civic body has started the water pipe line work in the area. The work is 'still' in progress. These pipe lines may take just two days in normal circumstances but for past 4-5 days the work is under progress and yet there seems no indication that it would get completed any sooner.
Roads have been dug to lay the pipes but the pipes are seen lying near the dug areas and it seems that the work has come to a 'standstill'. In few parts, this work has occupied quarter road space while at places this work has occupied almost whole of the road space.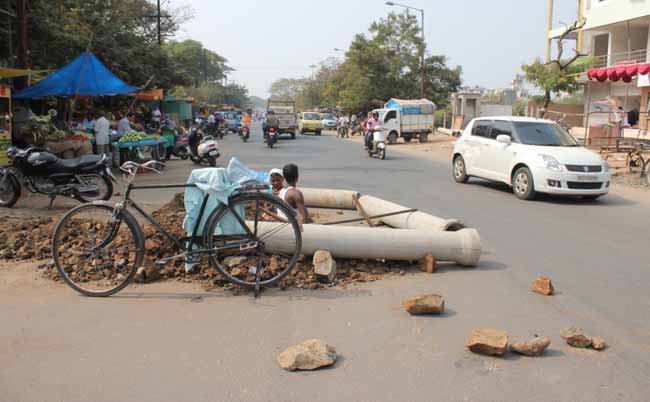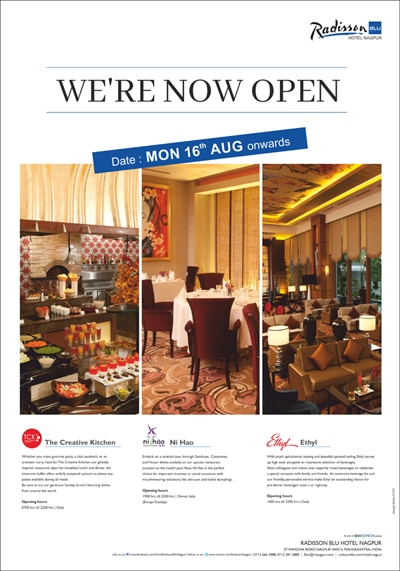 Thus, commuters are finding it difficult to travel through this area. Women who visit the market are scared for their kids due to this ongoing work. The flow of traffic was badly disrupted and yet administration seems 'not bothered' to care for the convenience of their own people. This surely blurs the image of a developing city. Well, this is Nagpur.