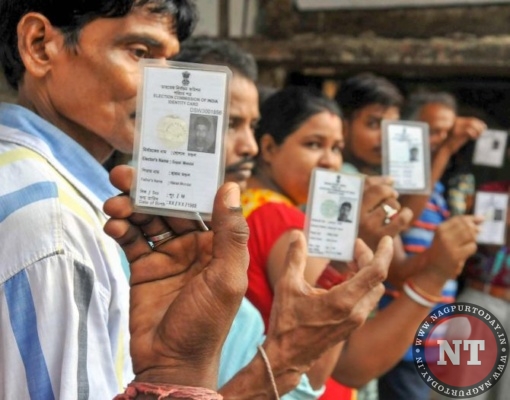 Repolling in 123 booths in Maharashtra's Bhandara-Gondiya, Uttar Pradesh's Kairana and Aonglenden in Nagaland started on Wednesday morning.
Election Commission yesterday ordered re-poll at 73 polling stations in Kairana, 49 in Bhandara-Gondia and one polling station in Nagaland, after VVPAT machines developed snags during Monday's Lok Sabha bypolls.
The repolling is taking place at 49 booths in Bhandara-Gondiya and 73 booths in Kairana.
In Aongleden, repolling is being conducted at only one polling booth.
Following allegations of EVM malfunctioning, the Election Commission on Monday ordered the transfer of District Collector Abhimanyu Kale. He was replaced by Kadambari Balkawade.
Kale cited high temperatures as the primary reason for the malfunctioning of the Voter-Verified Paper Audit Trail during the polling in the Bhandara-Gondia Lok Sabha constituency.
On Monday, the by-polls for four Lok Sabha seats and nine assembly constituencies were held on Monday across 10 states.