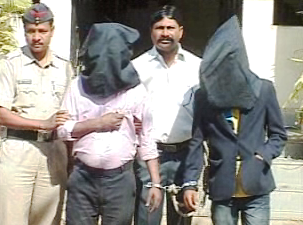 Nagpur News: The relationship between a father and daughter is perceived as one of the most secure and protected possible. In an inhuman incident that has come to light in the city today and shattered this happy perception, an educated middle- aged man, employed as an engineer in a reputed company in the city, was today taken into custody for raping his minor adolescent daughter repeatedly over a period of two years.
Forty eight year old Ravindra Meshram had been living with his daughter in Dabha, under the jurisdiction of Gittikhadan Police Station, since his wife left the family years ago. He put his daughter through constant emotional and physical trauma by harassing and assaulting her sexually for over two years, inculcating in her a deep sense of fear and resentment against the very man who should have stood as a pillar of support for a girl bereft of a mother's comfort and guidance.
The girl finally managed to escape his clutches by going to live with her aunt in Anant Nagar under pretext of studies. There, she reportedly found the courage to break her silence and relate her torturous experience to her aunt, as well as to her twenty- two year old cousin Ashish Potbhore. However, instead of providing the security and solace she was long deprived of, her new place of residence turned out to be an equal hell, with her elder cousin brother also raping her repeatedly.
As last resort, the girl finally ran to her estranged mother, who reacted responsibly and lodged a complaint with Gittikhadan Police against the father and cousin. The victim was reportedly helped by an NGO, Bharatiya SriShakti, in getting in touch with her mother and securing help of the Police. Both the accused have been arrested, and Gittikhadan Police has filed a case under Sections 34 and 376 of the Indian Penal Code against them.