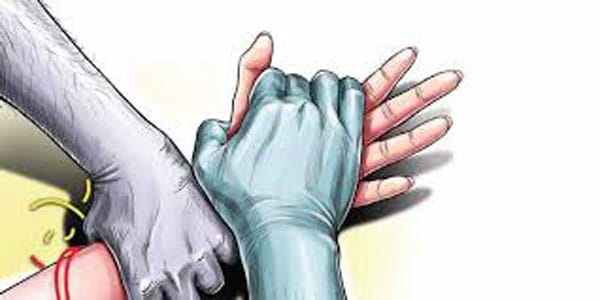 Nagpur: Nandanvan Police on Thursday booked 42-year-old rape accused for allegedly molesting and threatening a young woman for withdrawing rape case against him.
The accused has been identified as Tausif Abdul Hasan Khan, a resident of Sadbhavna Nagar.
The 26-year-old victim told police that she and Tausif used to sell plaster of Paris artifacts. On January 24 this year, Tausif raped her.
She lodged a complaint against Tausif who was booked by Wathoda Police on charges under Section 376 of the Indian penal Code against him.
Between September 3 and September 9, Tausif stormed into house. After outraging her modesty, he threatened to eliminate her if she failed to withdraw the rape case against him.
On the basis of the victim's complaint, Nandanvan Police reg- istered an offence under Sections 452, 354, 506(b) of the Indian Penal Code against Tausif.