Nagpur: As city is decking up to celebrate Navratri festival with religious fervour and gaiety, various Durgautsav Mandals have geared to organise a host of religious, cultural, social and other events marking the festivity beginning from October 10.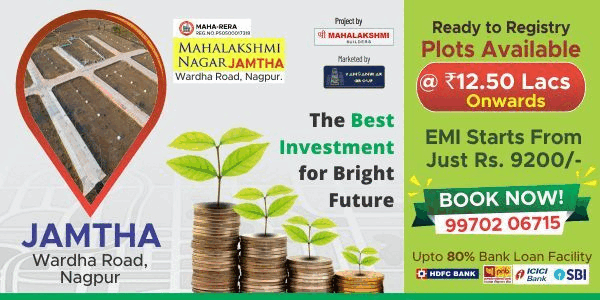 Rani Laxmibai Durga Utsav Mandal is organising Navratri festival at Volleyball Ground in Laxmi Nagar. Thousands of devotees visit Goddess Durga pandals and take part in different religious, socio-culture programmes based on freedom struggle, illiteracy, health, environment and child labour among other events. Exhibitions are also organised at many places in city.
This year, Rani Laxmibai Durga Utsav Mandal would be paying tributes to Jhansi ki Rani Laxmibai for her brave role in nation's independence movement and presenting the warrior face of women. The mandal is showcasing her life's journey through a pictorial gallery. Last year, they had depicted life sketch of freedom fighter Bal Gangadhar Tilak. The pictorial gallery and socio-cultural programmes are attractions of Rani Laxmibai Durga Utsav Mandal as no other Mandal in entire Vidarbha is engaged in such noble ventures. Also a variety of cultural programmes are hosted where acclaimed artists like Anuradha Paudwal and Anup Jalota performed live during the 9-day festival.
Like the trend every year, this year too, Rani Laxmibai Durga Utsav Mandal will be organising a variety of cultural programmes including dance ballet by Sonia Parchure, Marathi comedy play by famous artists, musical by playback singer Sanjeevani Bhelande, Bollywood Hungama, Fashion Show along with other cultural events. In the concluding phase of Navratri, mahagarba is also organised.
Members of Rani Laxmibai Durga Utsav Mandal aim to create awareness among the youths, who are nowadays, increasingly addicted to western lifestyle, about rich culture and heritage of our great nation through various events.
A host of dignitaries and celebrities make it a point to visit the Rani Laxmibai Durga Utsav Mandal pandal every year. The personalities include Union Minister Nitin Gadkari, Chief Minister Devendra Fadnavis, former MP Vijay Darda, yesteryear Bollywood star Asha Parekh, renowned cricketer Dilip Vengsarkar, journalist Dwarkanath Sanzgiri, noted singer Milind Ingle (Gartva fame), Sa re Ga Ma fame singers Rahul Saxena and Vaishali Made, Marathi actress Kishori Shahane, former Mayor Pravin Datke, renowned homoeopath Dr Vilas Dangre, Rajya Sabha MP Ajay Sancheti, Marathi actor Rahul Solapurkar, actor and orator Sharad Ponkshe, singer Shravani Ravindra, singer Vaishali Samant (Dhagala Lagli Kala fame), actors Vijay Kadam and Sandip Pathak, MLC Anil Sole, and others.
Ever since its inception in 2006, Rani Laxmibai Durga Utsav Mandal, conducts and supports various socio-culture activities throughout the year like visiting 'Matoshree old age home' near Adasa and helping them with medicine and food grains, visiting 'platform School' and helping the children with books and study material, cleaning the Laxmi Nagar Ground for immersion of Ganesh idols to save water bodies from getting polluted every year. They also conduct blood donation and tree plantation camps every year.
– Srishti Talwar