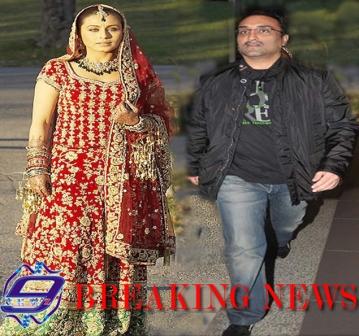 Being a star comes with a lot of baggage! Bollywood actress Rani Mukherjee and the reclusive producer and YRF scion Aditya Chopra have always been tightlipped about their relationship, and now the buzz is that the two have got married secretly.
According to reports, Rani Mukherjee, 34, and Aditya Chopra, 41, tied the knot around Diwali last year. If true that makes them a married couple for eight months now. But the duo has decided to keep their marriage a secret allegedly because they don't want to hamper Rani's acting career.
The actress has two major releases lined up this year: Talaash and Aiyya. The news of her marriage could hurt the box office prospects of these films. Rumour has it that the couple plans to break the news of their marriage after the release of these films.
Meanwhile, Rani Mukherjee already seems to have become a part of the Chopra household.
She recently spent a holiday with Aditya Chopra in London when Yash Raj Film's untitled movie starring Shahrukh Khan and Katrina Kaif was being shot there. She even celebrated her birthday with Adi.
Moreover, Aditya is learnt to have recently gifted Rani a luxury Audi A8 W12 worth Rs 1.25 crore. The actress is said to be taking personal interest in the workings of Yash Raj Films and is even referred by some of the people there as 'Bhabhi ji'.
If the rumour of marriage is true, this would be Aditya Chopra's second marriage. He divorced his first wife Payal in 2009.
At a time when Kareena Kapoor's impending marriage with beau Saif Ali Khan is making headlines almost daily, we give it to Rani and Aditya for keeping their wedding a well-guarded secret!
Abhishek Singh