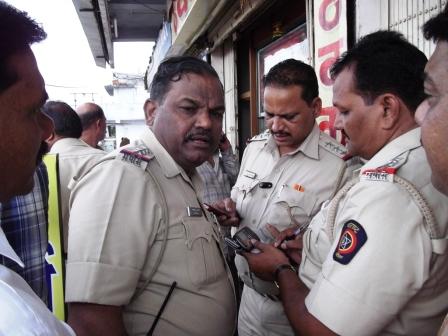 Nagpur News: The car that was used by the murderers of Vijay Thawkar to escape on Saturday was found abandoned at Dongargaon, Hingna. The police also recovered a mobile phone belonging to one of the accused from Thawkar's house on Monday. Police teams have been dispatched to three different places including Jalna in connection with this case.
The car had been stolen on the very day of the murder. The owner of the car, a resident of Somalwada, had filed a missing report at Sonegaon Police Station.
According to sources, one of the accused had dropped the mobile phone during his struggle with Thawkar right before the murder. He couldn't retrieve it in his rush to flee the spot. The SIM card is suspected to have been brought from fake dealers. A Jalna phone number was found in the mobile phone.
A team from Nagpur Police reached Jalna today and searched different locations with the help of Jalna Police.The police claim to have come upon some crucial clues in this case, and are confident of catching the culprits soon.
It has been two days since the incident. The Jewellers Association, condemning the attack and the lack of arrests and updates in the case, kept the market closed in protest today.