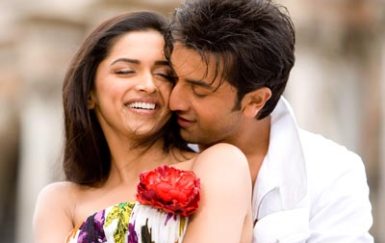 Maaano yaa Na maano, it's true!!! Ranbir is back with Deepika and this time he wants to go around the world with his ex to promote their upcoming Dharma film "Yeh Jawani Hai Deewani". They will tour to UAE, UK and other parts of the world. The young, good looking, super successful and ultra glamorous duo will be roaming the globe for 20 days to promote their forthcoming release, Yeh Jawaani Hai Deewani.
Film was shot in Himachal Pradesh and Kashmir. Our sources told us that is was very difficult to take the food at that height , so everyone along with Ranbir & Deepika had to survive on noodles & eggs for few days.
Deepika, whose is presently working on two more projects and has a jam-packed schedule, has actually taken time off from Sanjay Leela Bhansali's Ramleela and Rohit Shetty's Chennai Express, to accommodate Ayan Mukerji's film promotion tour.
At the trailer launch of the film, both Dippy and Ranbir had expressed their wish to travel to Europe to promote the movie. And looks like the producers have agreed to take the stars to some exotic locations as a solid PR drive. So will these exotic locations get the couple back in the cloud of Love? We are keeping our fingers crossed!
Yash Raj Trivedi