VHA Girl's School Division league gets underway
Nagpur News.
Ramesh Chandak beat Jaibai Chaudhary 5-0 in the opening match of the Vidarbha Hockey Association (VHA) organised VHA Girl's School Division league on November 23, 2013 at its Amravati Road play-field.
Through the match, Ramesh Chandak remained the unbeaten team. For Ramesh Chandak, Jooie Zunke scored the first goal in 5th min subsequently, Simran Parate earned next fabulous goal in the 8th min. Again Jooie Zunke took the lead by earning two more goals in the 10th and 35th min which eventually lead her team to victory. During the proceedings, Nidhi Randive scored a 4th goal in the 27th min for Ramesh Chandak making the score 5-0 against Jaibai Chaudhary.
Moreover, the tournament was inaugurated by Group commandant (NCC) Mahesh Upasane, Prashant Waghmare ,Colonel Commandar (NCC), Businessman Prabhakar Deshmukh.
Other prominent persons present on the occasion were B.C Bhartia, Vinod Gavai, Bhaskar Naidu, Talewar, Rajesh Bihari, Ravi James, and Sunil Fulsunge.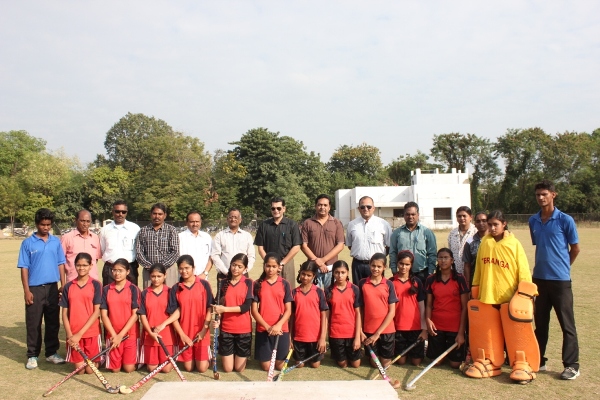 In another outing, Porwal Sports Academy Kamptee started on their campaign on winning note. They defeated Golden Club Nagpur by three goals scoring 3-0 in the on-going Vidarbha Hockey Association organised "B" Division League on November 23, 2013 at its play field.
In the first half, Abhay Moon shook the net in the 36th minute. While Nilesh Gajbhiye of Porwal scored the second and third goal in the 40th and 52nd min respectively and took the lead in the second half. Wherein Golden Club boys were unable to open their account against Porwal's boys.