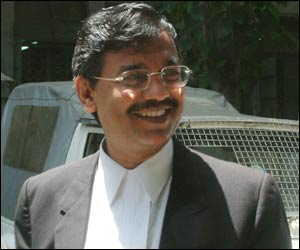 Nagpur News.
The mysterious death of the key accused in sensational Delhi rape case, prominently dubbed as suicide, has put serious question mark over the monitoring procedure at the country's famous Tihar Jail. Till the mystery resolves, the case would be carried forward in its natural course, commented public prosecutor Ujjwal Nikam in Nagpur on Tuesday. Nikam said that the suicide committed by Ram Singh would not hamper the trial proceedings of other accused in the case. He said barring Ram Singh whose trial would be aborted, the trial for other accused would go as per the procedure.
He also went on to assure that extra vigil would be performed on other accused so that they should not meet the similar fate.
On the occasion of 20th year of serial bomb blasts in 1993 in Mumbai on Tuesday, Nikam pointed out at the terror face of Pakistan saying that the world got to know in that year that Pakistan exports terrorism. A stark fact that was unearthed during the probe revealed the involvement of various police officers, custom officers along with a Bollywood actor in the blast, he added. The actor was also sentenced as per the law. Now the eyes rest on the final decision in this case.
Upon the contradiction between the post mortem report and forensic report in the case of the murder of three girls in Bhandara, Nikam said the government should form medical board to get into the facts.