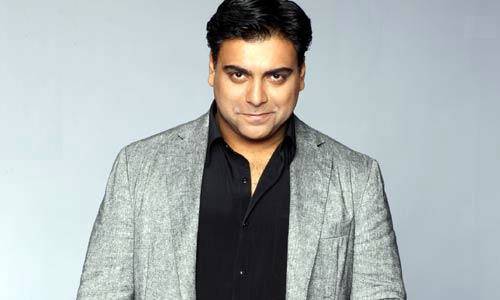 No this is not for Sanju baba, however this is what is happeing in some major drama unfolding in Ekta Kapoor's popular daily soap, Bade Acche Lagte Hain. In the recent episodes, we saw how Ram Kapoor and Priya Kapoor discover Siddhanth and hand him over to the police. Sid tries his level best to manipulate his elder bro, but all in vain. Ram is in no mood to let bygones be bygones. The couple tell the entire family about Siddhanth's arrest and Ayesha's second pregnancy with Sid's child and the subsequent abortion. Ram vows to make sure that Ayesha gets her due for ruining his family. And boy, we are glad that Ram finally drew some sense. Frankly, we'd love to see the conniving bitch locked up too.
Just when the family is relaxing and things are falling into place, Priya gets a call informing her that Sid has fled from the cops again. How did he manage it – that's a mystery! The dude runs away and hides at the Kapoor mansion. Ram, now a step ahead of Sid, already knows about this hideout and sends the cops to arrest him again. Will they find Sid again?
According to a source from the sets, in the upcoming episode, the police will catch hold of Siddhanth and put him behind bars for good. Ayesha, who helped abet his crimes, might also get handcuffed. It doesn't end there; since Ayesha got pregnant again with Sid's child, she is no longer entitled to Ram's share of the property.So now what next will the coule get back to life of class & love or they will still strive & struggle . will ram & Priya think and work for Pihu's upbringing or still more fights left. For all these answers ,Keep Watching & saying Bade Achhe Lagte hai .
: Yash Raj Trivedi