Rajnikant to security in winter session; Netas to perform Lungi Dance at KP grounds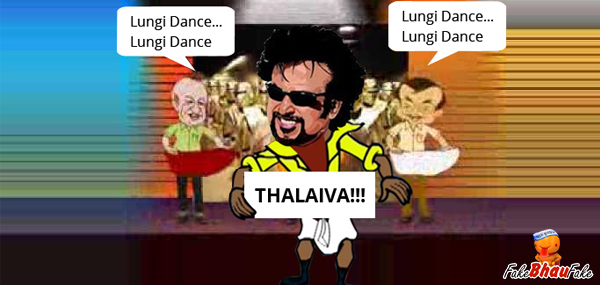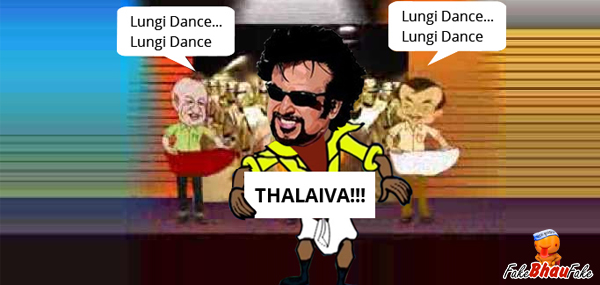 Nagpur News.
With just four days to go for the winter session of state legislature in Nagpur, the local administration is much concerned about the security arrangements. Keeping in view the increased quantum of morchas leading to Vidhan Bhawan and proportionate increase in traffic hurdles, the authorities have decided to hand over the security arrangements to the mighty hands of none other than Rajni sir aka Superstar Rajnikant.
Intelligence reports suggest America has also been planning to conduct drone strikes during the assembly session. However other sources say that America was actually planning to spy into the proceedings of winter session so that it can emulate the same pattern back into their parliament.
Bhau revealed that the state government is no mood to take any chance and hence shifted to assign the responsibility of security to someone "extraordinary" this time.  A decision was unanimously taken to pick up Rajnikant for the big responsibility, however it is not so big compared to the reach and strength of the southern matinee idol, Bhau added.
Aapla Bhau recently met Thalaiva (the term dedicated to Rajni sir in his honor in a song "Lungi Dance" from Bollywood blockbuster Chennai Express) who confirmed the news of him being assigned responsibility for maintaining security arrangements.
"It is going to be a one man show. I will be flying down (not by flight but on his own) to Nagpur a day before the session begins. Specially designed robots that are just my own creation will remain vigilant from the skies of Nagpur to contain any chaos during morchas and rallies. This time I am quite serious about as I find maintaining order during assembly session is quite a hard nut to crack. But then I am known to turn impossible into possible. I will also glide through the sky to keep an eye on any untoward movement. My sole motive behind coming to Nagpur and proving my worth in this seemingly impossible task, is to seek Bharat Ratna from Indian government," Rajnikant told Bhau.
When Bhau dug into Rajnikant's strategy of taming the chaos inside Vidhan Bhawan, given the most frequent walk outs and ruckus by leaders during the assembly, he quipped, "Now that's a task. I know its taxing to contain the kind of abruption inside the hall, but I will specially use my remote sensing skills to get a whiff of atmosphere there. I will let some dancers to entertain leaders during break."
A prominent leader in the cabinet told Bhau on condition of publicity, "Rajni sir will pick up the agitating crowd and fly them to Kasturchand Park in case the streets get over jammed."
Bhau informed that Rajnikant has refused to charge any fees for this particular assignment as he will be doing it for making his ground firm for Bharat Ratna.
Opposition leader said since Rajni sir has denied accepting any cash, we will be expressing our gratitude towards him in "kind". "We have spoken to various party leaders and all agreed to perform "Lungi Dance" on Kasturchand Park after the winter session gets over. Renowned pungi artist from Mahal are being roped in to orchestrate Nagpur style music in order to add tadka to lungi number," informed the leader and signed off.