Two development projects to be carried out in Nara from Vilas Muttemwar's MP Fund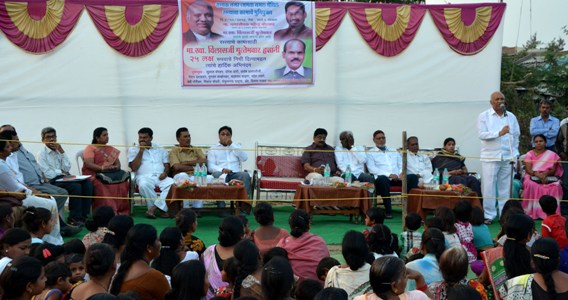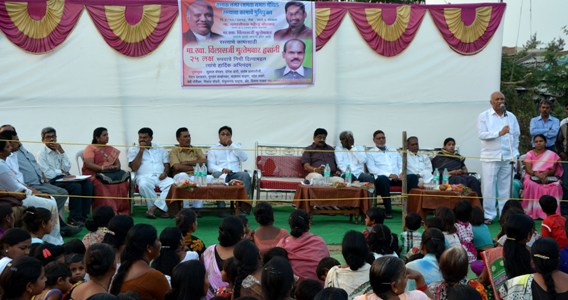 Nagpur News.
Nagpur MP Vilas Muttemwar  performed "Bhoomi Pujans" of two development projects in Ward No. 1 Nara. The projects would be constructed from the MP Fund.
The first "Bhoomi Pujan" was performed for construction of Sabha Mandap (Community hall) adjoining Durga Devi Mandir located in Omgiri Housing Society in Ward No. 1 Nara on Koradi Road. The construction of "Sabha Mandap" will cost Rs 9 lakh which would be provided by Vilas Muttemwar from his MP Fund.
Similarly, the "Bhoomi Pujan" for construction of road from Samata Nagar to Nara Nallah in the Ward No. 1 Nara. The construction of road would cost Rs 25 lakh which will also be provided by Muttemwar from his MP Fund. Till now, there was no facility of any road that put the residents in enormous difficulty. The residents of the area and Corporator Mahendra Borkar publicly felicitated Vilas Muttemwar for his fine gesture of carrying out development projects from his MP fund.
Others who were present on the occasion include Opposition Leader in NMC Vikas Thakre, Vishal Muttemwar, Corporator Mahendra Borkar, Bandopant Tembhurne and hundreds of residents of the area.