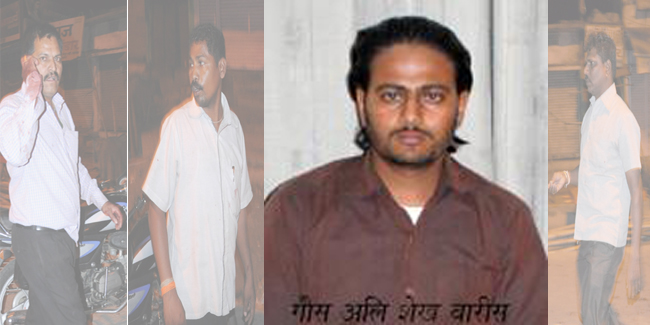 Nagpur News: According to sources,  after evading arrest for almost 40 days Nagpur's recent Most Wanted criminal  Raja Ghous Ali has reportedly been arrested by special team of crime branch of Nagpur police from Pratapgarh, Uttar Pradesh on Monday.
Ghous was disappeared from Nagpur after allegedly shooting a youth Roshan Gyaneshwar Samreet followed by opening  fire on Nandanwan police team.
After month of look out he was finally  nabbed at a village near Pratapgarh, based on a concrete information received by crime branch sleuths.
Police officials maintained quite a secrecy about this operation. Senior Officers and Nagpur Team in UP were quite reluctant to confirm arrest of this major catch. However, sources confirmed that Ghous will be brought to city on Tuesday and a formal announcement will be made latter.
Related Story : http://nagpurtoday.in/chaos-of-raja-gaus-from-petty-thief-to-dreaded-arms-smuggler-in-nagpur/
http://nagpurtoday.in/dcp-on-leave-untkhana-shooters-still-at-large-3-booked-for-firing-on-cops-at-jagnade-square/
http://nagpurtoday.in/gaus-again-fired-on-cops-on-thursday-morning-gave-slip-for-three-times/