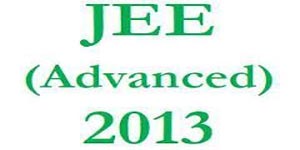 Nagpur News: According to a statement issued by CBSE, the cut-off for making it to the second round of Joint Entrance Examination (JEE Advanced) will be 391 marks for general category, 389 for OBC category, 350 for students from Scheduled Castes and 338 for those from Scheduled Tribes.
The advanced examination for admission to the premier IITs will be conducted on June 2 and the registrations were completed on May 13.
IIT aspirants who have scored over 78.2 per cent marks in their class XII CBSE exam this year and have made it to the final round of the JEE examination stand a chance of being selected to the prestigious institutes.
According to CBSE, the cut-off score for the top 20 percentile for the general stream has been put at 391 (78.2 per cent). Rank holders in the JEE advance test under the new two-tier format for admission to the under-graduate programme in the IITs must be among the top 20 performers for admission.
For OBCs, the cut-off will be 389, for SCs 350 and for STs 338, a CBSE statement said after the Class XII result declared on Monday. JEE Advance test will be conducted on coming Sunday and students who have made it to this final round of examination but do not find them within the cut-off need not lose heart and should consider the exam as a "good exposure", said a CBSE official.
The new format adopted by the IIT Council comprises of a Main and an Advance test. Students clearing the Advance test would be considered for admission provided they are in the top 20 percentile in their boards.