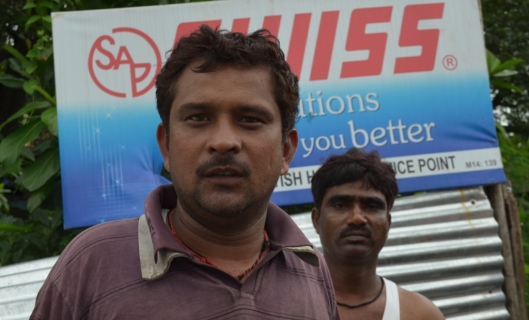 Nagpur News:
The unprecedented and fiercest downpour on Wednesday, not only brought the untold sufferings for the Nagpur citizens, but also brought hundreds of vehicle owners to the garages. The reason was in the shape of floods and floods of water on almost all the roads in the proportion of 5-8-foot deep.
The scenario was such that every third vehicle was submerged  in the deluge, and owners, abandoning them to save their lives. Several two-wheelers were swept away and floating like sitting ducks. From that moment, a chain reaction started. The deluged water entered into the vital parts of the vehicles like engines, carburettors, silencers etc. The result was all the vehicles going out of order, and the only remedy to revive them was in the greasy hands of mechanics in the garages.
And lo and behold! The picture was worth shooting. Every road led to the garages with two-wheelers  taking their vehicles to the most nearby garages. And garage owners, too, were expecting with broad smiles. The scenario was witnessed across the Nagpur with garages thronged by men and women, young boys and girls to get their vehicles to run without any hiccups.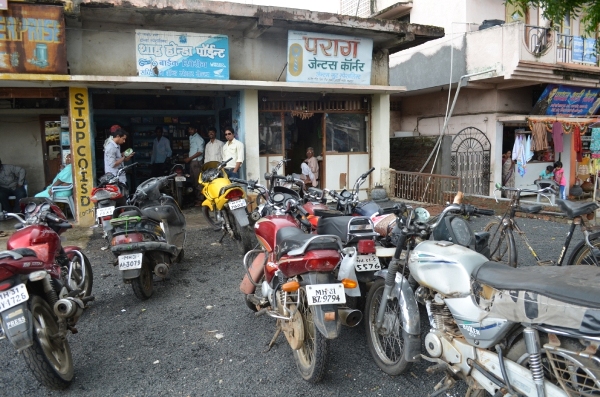 However, a garage owner, Swiss Garage, almost lost his life when he tried to pull back a Hero Honda motorcycle which was being swept away by the owerflowing Nag River. The motorcycle was kept standing near the wall of the Nag River. However, overflowing and flooded river rapidly spread its flow and crushed the wall. The gushing water from Nag River took the motorcycle in its way. However, the garage owner Satish, after noticing the mobike being swept away, rushed to catch it and catched, too.. But he underestimated the power of flooding water as Satish too started moving along with the floating motorcycle. But for his luck, the nearby people caught hold of Satish in the nick of the time. Thus the day belonged to Satish, and windfall, too.