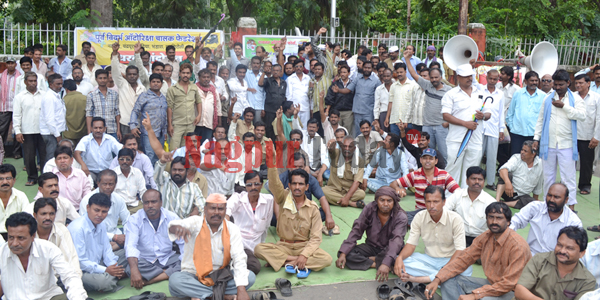 Nagpur News:
Thousands of autos did not hit the streets across the Nagpur on August 1 in protest against a directive issued by the Regional Transport Authority (RTA) of Maharashtra, Mumbai. The RTA, after approving a proposal to cancel the permits of autos which have completed 16 years, issued directives RTOs in the entire Maharashtra. The Nagpur RTO started implementing the directives from August 1.
The Autorickshaw Chalak Sanyukt Sangharsh Samiti of the three-seater autos has strongly protested the order of the RTA, and had called an "Auto Bandh" on August 1. The auto-owners have demanded that the license-holders should get loans through Government schemes till the age of 60 years. In the event of death of license-holder, the heir next will pay the loan. Government should provide 50 per cent subsidy on the loans and extend the date of cancellation of permits to December 31, 2013.
The auto drivers further demanded 0 per cent interest on loans from banks through Government scheme, and the loans without guarantors, permission to install e-meters, presently installed in the permits-to-be-cancelled  autos, in the new autos, and other demands were raised during the "Auto Bandh" on August 1.